2 gomas de borrar 6233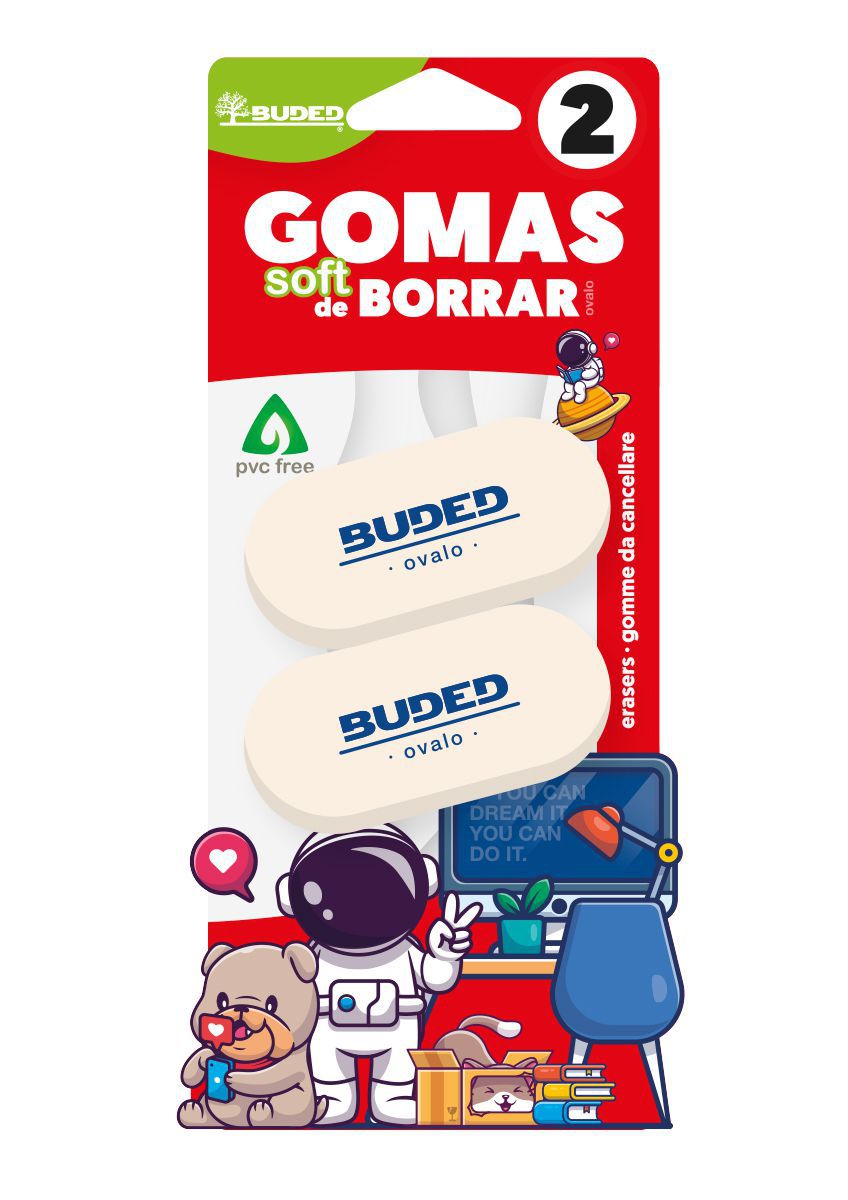 2 gomas de borrar 6233
Code: 033009
Unavailable
Few units
Exhausted
There is no stock for more packaging, you can order single units.
The product is sold out you can't order more.
---
---
---
Technical specifications:

[es] Goma de borrar suave de caucho sintético flexible. Ideal para el borrado de lápices de grafito fácil y rápidamente sobre toda clase de papeles. Colores surtidos. No contiene PVC, sin Ftalatos.

[en] Soft flexible synthetic rubber eraser. Ideal for quickly and easily erasing graphite pencils on all kinds of papers. Assorted colors. Does not contain PVC, without Phthalates.

[fr] Gomme en caoutchouc synthétique souple et souple. Idéal pour effacer rapidement et facilement les crayons graphite sur tous types de papiers. Couleurs assorties. Ne contient pas de PVC, sans phtalates.

[pt] Borracha de borracha sintética macia e flexível. Ideal para apagar lápis de grafite de forma rápida e fácil em todos os tipos de papel. Cores sortidas. Não contém PVC, sem ftalatos.

[it] Gomma da cancellare in gomma sintetica morbida e flessibile. Ideale per cancellare rapidamente e facilmente matite di grafite su tutti i tipi di carta. Colori assortiti. Non contiene PVC, senza ftalati.

[de] Weicher, flexibler Radiergummi aus synthetischem Gummi. Ideal zum schnellen und einfachen Radieren von Graphitstiften auf allen Papierarten. Verschiedene Farben. Enthält kein PVC, ohne Phthalate..