6 boligrafos gel glitter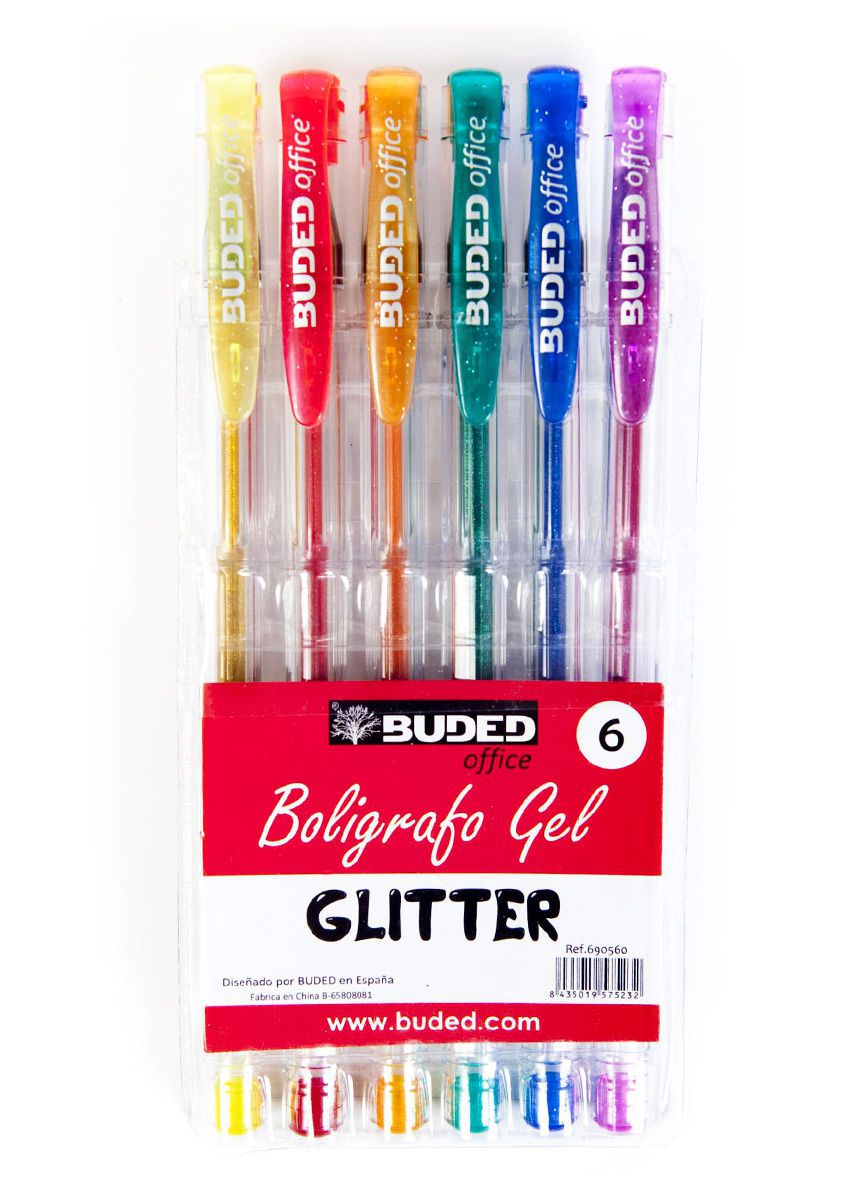 6 boligrafos gel glitter
Code: 690560
Unavailable
Few units
Exhausted
There is no stock for more packaging, you can order single units.
The product is sold out you can't order more.
---
---
---
Technical specifications:

[es] Bolígrafos de gel de colores. Produce líneas perfectas para invitaciones hechas en casa, tarjetas de felicitación, decoración de bricolaje y cartas para amigos y familiares, etc. Artes y manualidades, libros para colorear para adultos y niños, libros de recortes, proyectos escolares, invitaciones para fiestas, tarjetas de felicitación, garabatos.

[en] Colored gel pens. Produces perfect lines for homemade invitations, greeting cards, DIY decoration, and letters for friends and family, etc. Arts and Crafts, Adult and Kids Coloring Books, Scrapbooks, School Projects, Party Invitations, Greeting Cards, Doodles.

[fr] Stylos gel de couleur. Produit des lignes parfaites pour les invitations faites maison, les cartes de vœux, la décoration de bricolage et les lettres pour les amis et la famille, etc. Arts et artisanat, livres de coloriage pour adultes et enfants, albums de coupures, projets scolaires, invitations à des fêtes, cartes de vœux, griffonnages.

[pt] Canetas de gel coloridas. Produz linhas perfeitas para convites caseiros, cartões comemorativos, decoração DIY e cartas para amigos e familiares, etc. Artes e ofícios, livros de colorir para adultos e crianças, álbuns de recortes, projetos escolares, convites para festas, cartões comemorativos, rabiscos.

[it] Penne gel colorate. Produce linee perfette per inviti fatti in casa, biglietti di auguri, decorazioni fai da te e lettere per amici e familiari, ecc. Arti e mestieri, libri da colorare per adulti e bambini, album di ritagli, progetti scolastici, inviti per feste, biglietti di auguri, scarabocchi.

[de] Farbige Gelstifte. Erzeugt perfekte Linien für selbstgemachte Einladungen, Grußkarten, DIY-Dekorationen und Briefe für Freunde und Familie usw. Kunst und Kunsthandwerk, Malbücher für Erwachsene und Kinder, Sammelalben, Schulprojekte, Partyeinladungen, Grußkarten, Kritzeleien.