Marcador fluorescente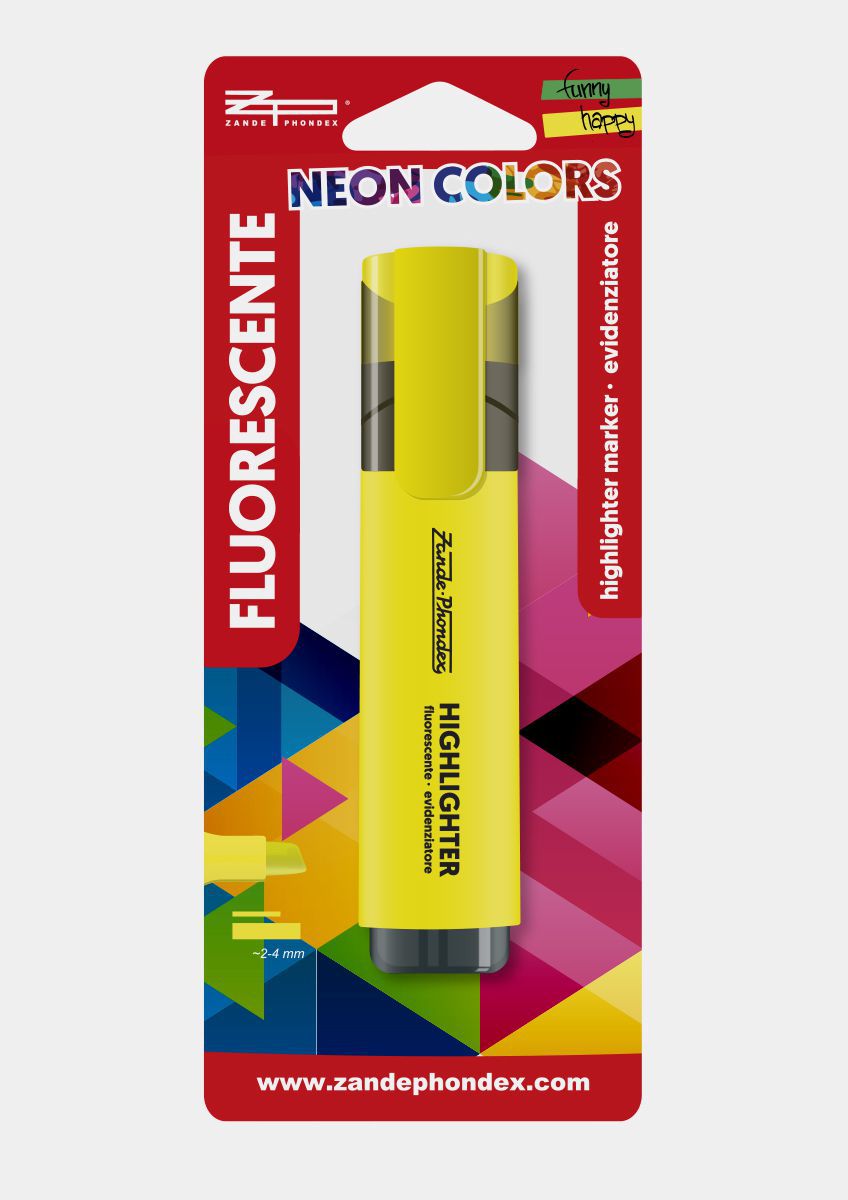 Marcador fluorescente
Code: 090150
Unavailable
Few units
Exhausted
There is no stock for more packaging, you can order single units.
The product is sold out you can't order more.
---
---
---
Technical specifications:

[es] Marcadores fluorescentes de alta calidad, con punta biselada resistente a la presion. Perfectos para subrayar y reasaltar textos en documentos impresos y escritos a mano. De secado rapido y alta durabilidad. 4 colroes surtidos.
[en] High quality fluorescent markers, with pressure resistant beveled tip. Perfect for underlining and highlighting text in printed and handwritten documents. Quick drying and high durability. 4 assorted colors.
[fr] Marqueurs fluorescents de haute qualité, avec pointe biseautée résistante à la pression. Idéal pour souligner et surligner du texte dans des documents imprimés et manuscrits. Séchage rapide et grande durabilité. 4 couleurs assorties.
[pt] Marcadores fluorescentes de alta qualidade, com ponta chanfrada resistente à pressão. Perfeito para sublinhar e destacar texto em documentos impressos e manuscritos. Secagem rápida e alta durabilidade. 4 cores sortidas.
[it] Marcatori fluorescenti di alta qualità, con punta smussata resistente alla pressione. Perfetto per sottolineare ed evidenziare il testo in documenti stampati e scritti a mano. Asciugatura rapida e lunga durata. 4 colori assortiti.
[de] Hochwertige fluoreszierende Marker mit druckfester abgeschrägter Spitze. Perfekt zum Unterstreichen und Hervorheben von Text in gedruckten und handgeschriebenen Dokumenten. Schnell trocknend und hohe Strapazierfähigkeit. 4 verschiedene Farben.