B/ 2 barra pegamento 9 gr.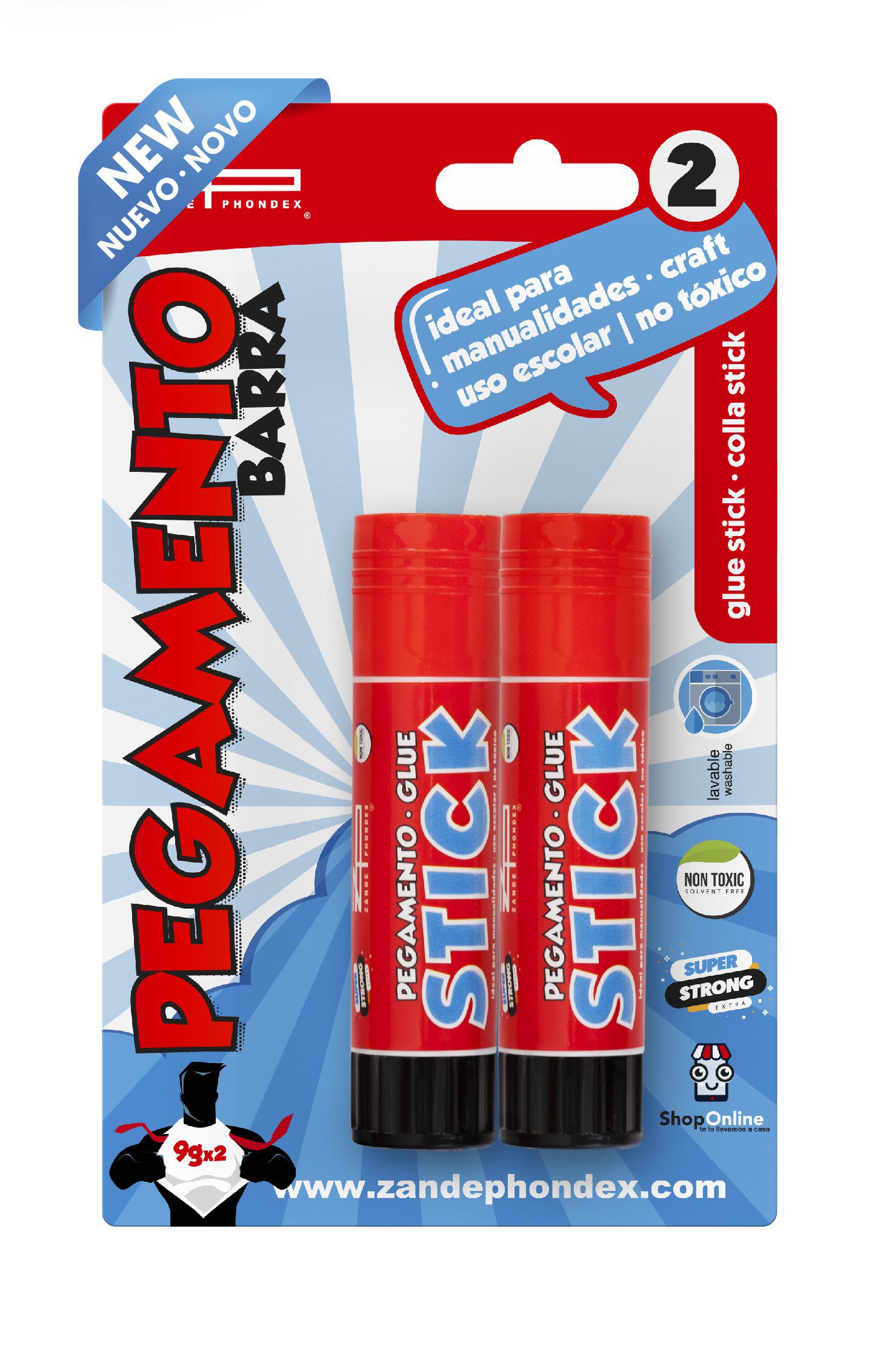 B/ 2 barra pegamento 9 gr.
Code: 077003
Unavailable
Few units
Exhausted
There is no stock for more packaging, you can order single units.
The product is sold out you can't order more.
---
---
---
Technical specifications:

[es] Pega firme y rápidamente todo tipo de papeles, cartones, etc... Lavable. No contiene disolventes. Apto para uso escolar. No tóxico.
[en] Glue firmly and quickly all kinds of papers, cardboard, etc ... Washable. Does not contain solvents. Suitable for school use. Not toxic.
[fr] Collez fermement et rapidement toutes sortes de papiers, cartons, etc ... Lavables. Ne contient pas de solvants. Convient pour une utilisation scolaire. Pas toxique.
[pt] Cole com firmeza e rapidez todos os tipos de papéis, papelão, etc. Lavável. Não contém solventes. Adequado para uso escolar. Não é tóxico.
[it] Incollare saldamente e rapidamente tutti i tipi di carta, cartone, ecc ... Lavabile. Non contiene solventi. Adatto a scuola. Non tossico.
[de] Alle Arten von Papieren, Pappe usw. fest und schnell kleben. Waschbar. Enthält keine Lösungsmittel. Geeignet für den Schulgebrauch. Nicht giftig.