B/ 2 rotuladores cd doble punta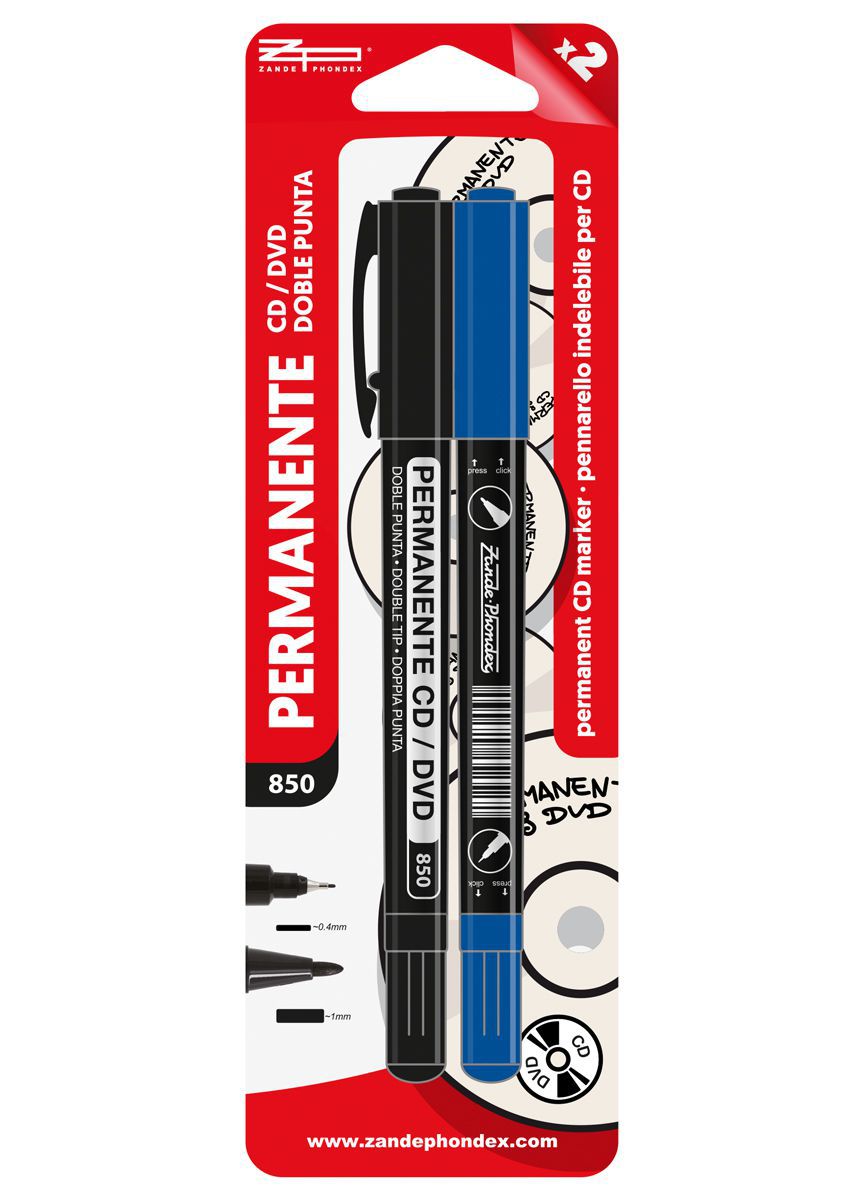 B/ 2 rotuladores cd doble punta
Code: 090850
Unavailable
Few units
Exhausted
There is no stock for more packaging, you can order single units.
The product is sold out you can't order more.
---
---
---
Technical specifications:

[es] Ideal para marcar CD & DVD. Colores surtidos. Tape el marcador después de su uso, doble punta, 1mm y 0.4 mm.
[en] Ideal for marking CD & DVD. Assorted colors. Tape the marker after use, double tip, 1mm and 0.4mm.
[fr] Idéal pour marquer les CD et DVD. Couleurs assorties. Couvre le marqueur après utilisation, double pointe, 1 mm et 0,4 mm.
[pt] Ideal para marcar CD e DVD. Cores sortidas. Cobre o marcador após o uso, ponta dupla, 1mm e 0,4mm.
[it] Ideale per contrassegnare CD e DVD. Colori assortiti. Copre il pennarello dopo l'uso, doppia punta, 1 mm e 0,4 mm.
[de] Ideal zum Markieren von CD & DVD. Verschiedene Farben. Deckt den Marker nach Gebrauch ab, doppelte Spitze, 1 mm und 0,4 mm.