B/ 2 rotuladores pizarra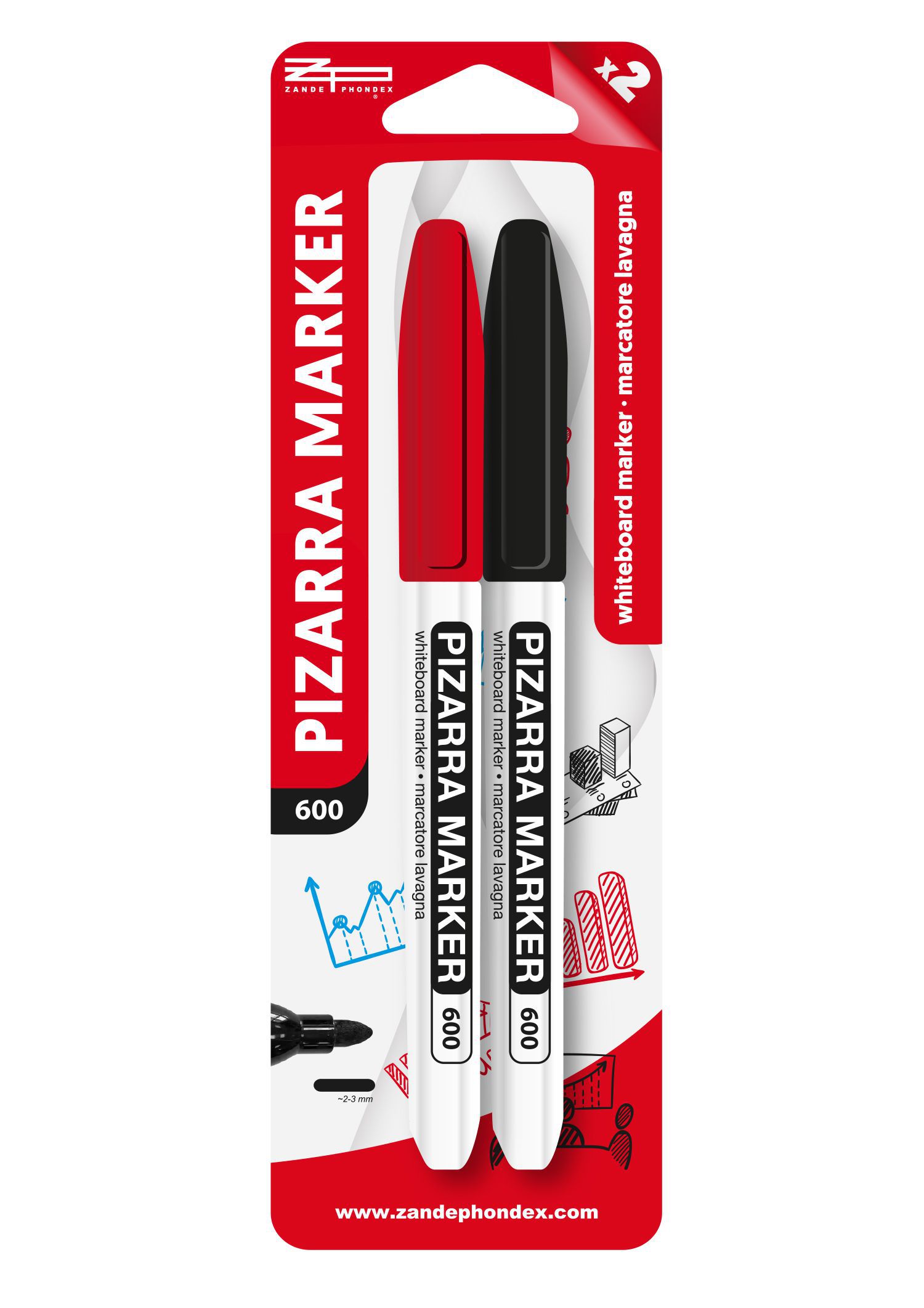 B/ 2 rotuladores pizarra
Code: 090600
Unavailable
Few units
Exhausted
There is no stock for more packaging, you can order single units.
The product is sold out you can't order more.
---
---
---
Technical specifications:

[es] Marcador de pizarra con punta redonda de 2-3 mm de ancho. Secado rápido y lavable sin residuos para la escritura en seco y facil borrado sobre pizarras blancas y superficies como vidrio y porcelana. Muy útil en instituciones educativas y en ambientes laborales.
[en] 2-3mm wide round tip whiteboard marker. Quick drying and washable without residue for dry writing and easy erasing on whiteboards and surfaces such as glass and porcelain. Very useful in educational institutions and in work environments.
[fr] Marqueur pour tableau blanc à pointe ronde de 2-3 mm de large. Séchage rapide et lavable sans résidus pour une écriture à sec et un effacement facile sur les tableaux blancs et les surfaces telles que le verre et la porcelaine. Très utile dans les établissements d'enseignement et dans les environnements de travail.
[pt] Marcador de quadro branco de ponta redonda de 2-3 mm de largura. Secagem rápida e lavável sem resíduos para escrita a seco e fácil apagamento em quadros e superfícies como vidro e porcelana. Muito útil em instituições de ensino e em ambientes de trabalho.
[it] Pennarello per lavagna bianca con punta tonda larga 2-3 mm. Asciugatura rapida e lavabile senza residui per scrivere a secco e cancellare facilmente su lavagne bianche e superfici come vetro e porcellana. Molto utile nelle istituzioni educative e negli ambienti di lavoro.
[de] 2-3mm breiter Whiteboardmarker mit runder Spitze. Schnelltrocknend und rückstandsfrei abwaschbar für trockenes Schreiben und einfaches Löschen auf Whiteboards und Oberflächen wie Glas und Porzellan. Sehr nützlich in Bildungseinrichtungen und in Arbeitsumgebungen.