B/ 2 tizas blancas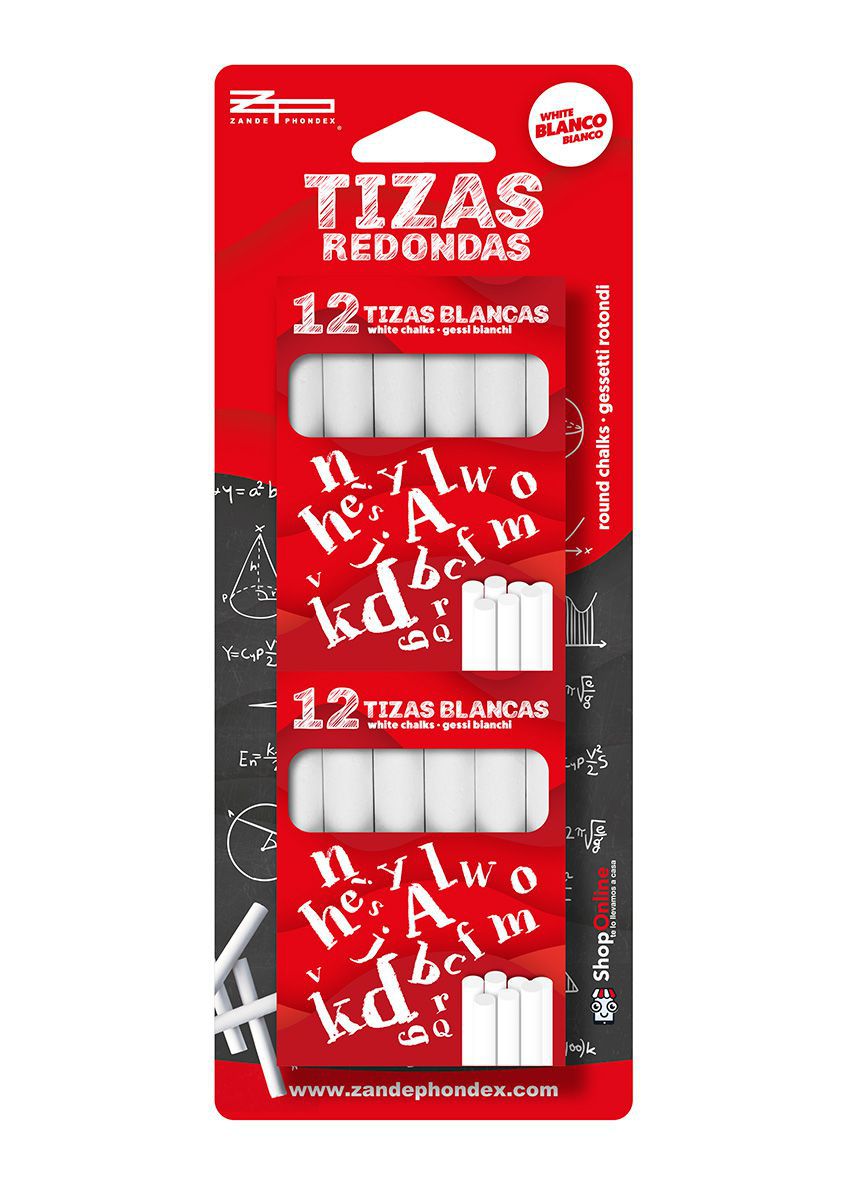 B/ 2 tizas blancas
Code: 038300
Unavailable
Few units
Exhausted
There is no stock for more packaging, you can order single units.
The product is sold out you can't order more.
---
---
---
Technical specifications:

[es] 2 x 12 Tizas redondas blancas. Ideales para trabajos artísticos y manualidades sobre pizarra, hormigón, asfalto y muchas otras superficies.

[en] 2 x 12 white round chalks. Ideal for arts and crafts on slate, concrete, asphalt and many other surfaces.

[fr] 2 x 12 craies rondes blanches. Idéal pour les arts et l'artisanat sur l'ardoise, le béton, l'asphalte et de nombreuses autres surfaces.

[pt] 2 x 12 gizes redondos brancos. Ideal para artes e ofícios em ardósia, concreto, asfalto e muitas outras superfícies.

[it] 2 x 12 gessetti rotondi bianchi. Ideale per arti e mestieri su ardesia, cemento, asfalto e molte altre superfici.

[de] 2 x 12 weiße runde Kreiden. Ideal zum Basteln auf Schiefer, Beton, Asphalt und vielen anderen Untergründen.