B/ 5 afilalapices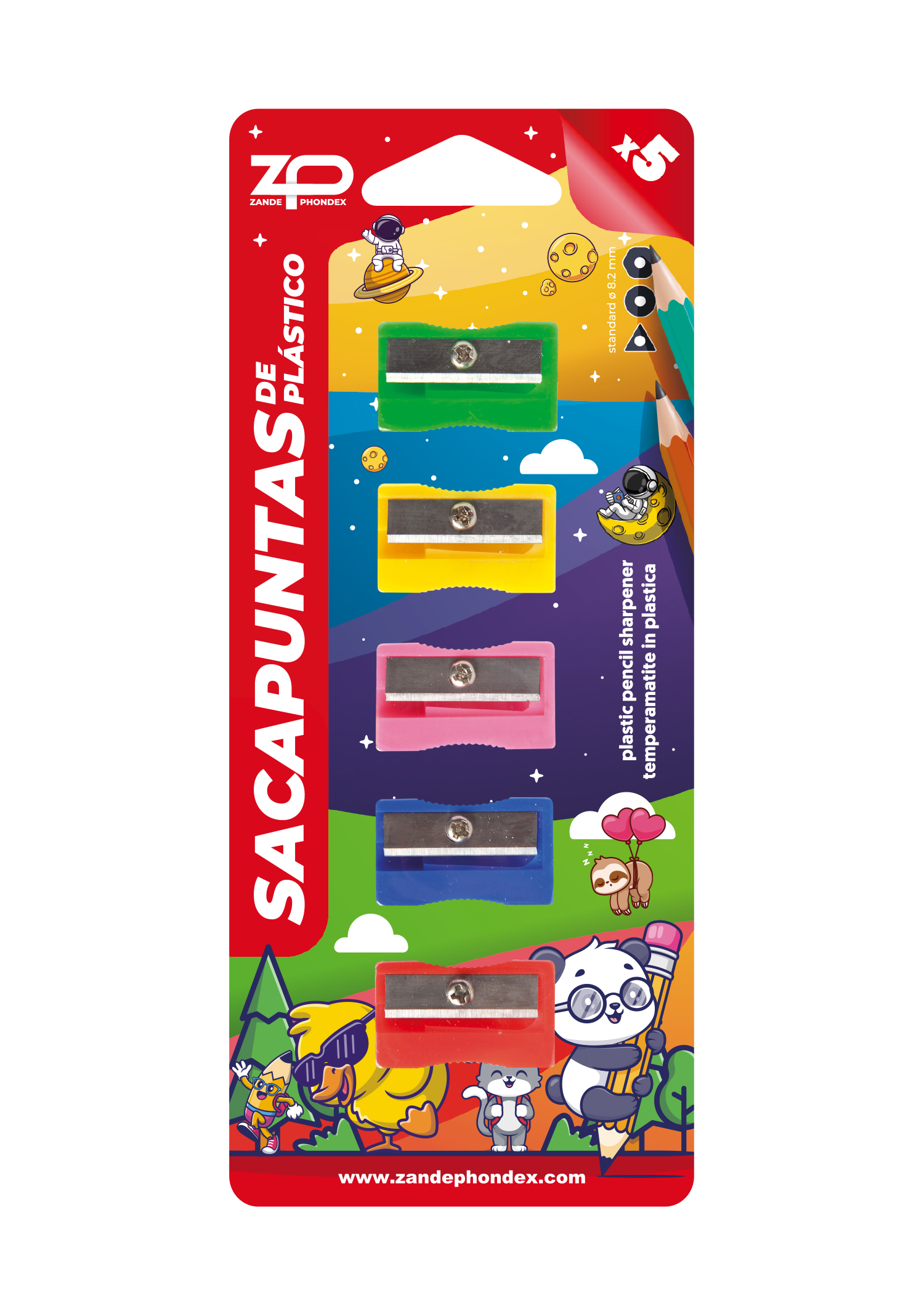 B/ 5 afilalapices
Code: 022006
Unavailable
Few units
Exhausted
There is no stock for more packaging, you can order single units.
The product is sold out you can't order more.
---
---
---
Technical specifications:

[es] Pack de 5 sacapuntas. Afilalápices de plástico resistente con forma rectangular y con cuchilla de acero. Para lápices de grafito y de color. Colores Surtidos: amarillo, azul, rojo y verde. Ideales para completar tu material escolar.
[en] Pack of 5 pencil sharpeners. Durable plastic pencil sharpener with a rectangular shape and a steel blade. For graphite and colored pencils. Assorted Colors: yellow, blue, red and green. Ideal to complete your school supplies.
[fr] Lot de 5 taille-crayons. Taille-crayon en plastique durable avec une forme rectangulaire et une lame en acier. Pour crayons de couleur et graphite. Couleurs assorties: jaune, bleu, rouge et vert. Idéal pour compléter vos fournitures scolaires.
[pt] Pacote com 5 apontadores. Apontador de lápis de plástico durável com formato retangular e lâmina de aço. Para grafite e lápis de cor. Cores sortidas: amarelo, azul, vermelho e verde. Ideal para completar o material escolar.
[it] Confezione da 5 temperamatite. Resistente temperamatite in plastica con forma rettangolare e lama in acciaio. Per grafite e matite colorate. Colori assortiti: giallo, blu, rosso e verde. Ideale per completare il tuo materiale scolastico.
[de] Packung mit 5 Anspitzern. Robuster Kunststoff-Bleistiftspitzer mit rechteckiger Form und Stahlklinge. Für Graphit und Buntstifte. Verschiedene Farben: gelb, blau, rot und grün. Ideal, um Ihre Schulsachen zu vervollständigen.