B/ afilalapiz metalico doble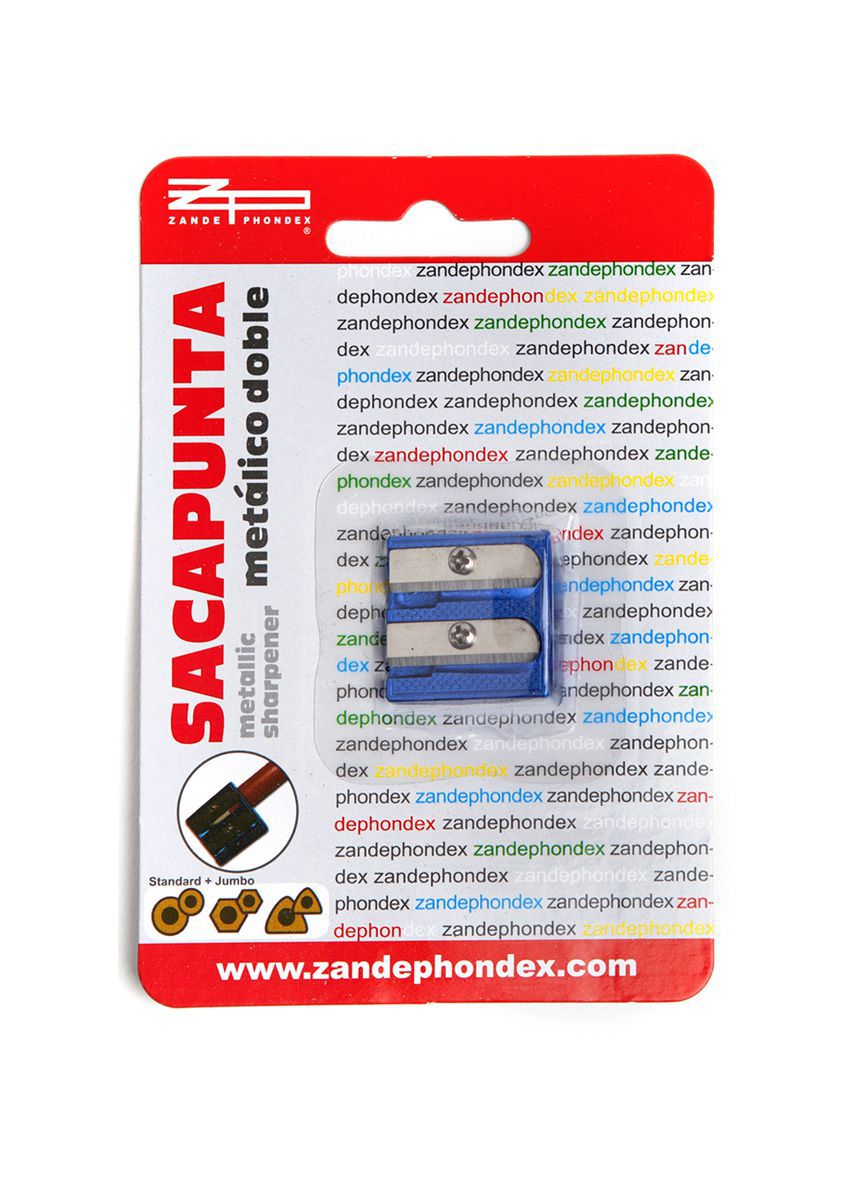 B/ afilalapiz metalico doble
Code: 022012
Unavailable
Few units
Exhausted
There is no stock for more packaging, you can order single units.
The product is sold out you can't order more.
---
---
---
Technical specifications:

[es] Sacapuntas de 2 agujeros para lápices standard y jumbo. Afilalápices de metal idóneo para uso escolar y profesional, de alta calidad y durabilidad. Afilado preciso gracias a su cuerpo y hoja de metal. Agarre contorneado para un uso confortable. Colores surtidos.
[en] 2-hole sharpener for standard and jumbo pencils. Metal pencil sharpener suitable for school and professional use, of high quality and durability. Precise sharpening thanks to its metal body and blade. Contoured grip for comfortable wear. Assorted colors.
[fr] Taille-crayon 2 trous pour crayons standard et jumbo. Taille-crayon en métal adapté à un usage scolaire et professionnel, de haute qualité et durabilité. Affûtage précis grâce à son corps et sa lame métalliques. Poignée profilée pour un port confortable. Couleurs assorties.
[pt] Apontador de 2 furos para lápis padrão e jumbo. Apara-lápis de metal adequado para uso escolar e profissional, de alta qualidade e durabilidade. Afiação precisa graças ao corpo e lâmina em metal. Pega com contornos para uso confortável. Cores sortidas.
[it] Temperamatite a 2 fori per matite standard e jumbo. Temperamatite in metallo adatto per uso scolastico e professionale, di alta qualità e durata. Affilatura precisa grazie al corpo e alla lama in metallo. Impugnatura sagomata per un comodo utilizzo. Colori assortiti.
[de] 2-Loch-Anspitzer für Standard- und Jumbo-Stifte. Metallstiftspitzer für den schulischen und beruflichen Gebrauch, von hoher Qualität und Haltbarkeit. Präzises Schärfen dank Metallkörper und Klinge. Konturierter Griff für angenehmes Tragen. Verschiedene Farben.