B/ cinta invisible 19mm.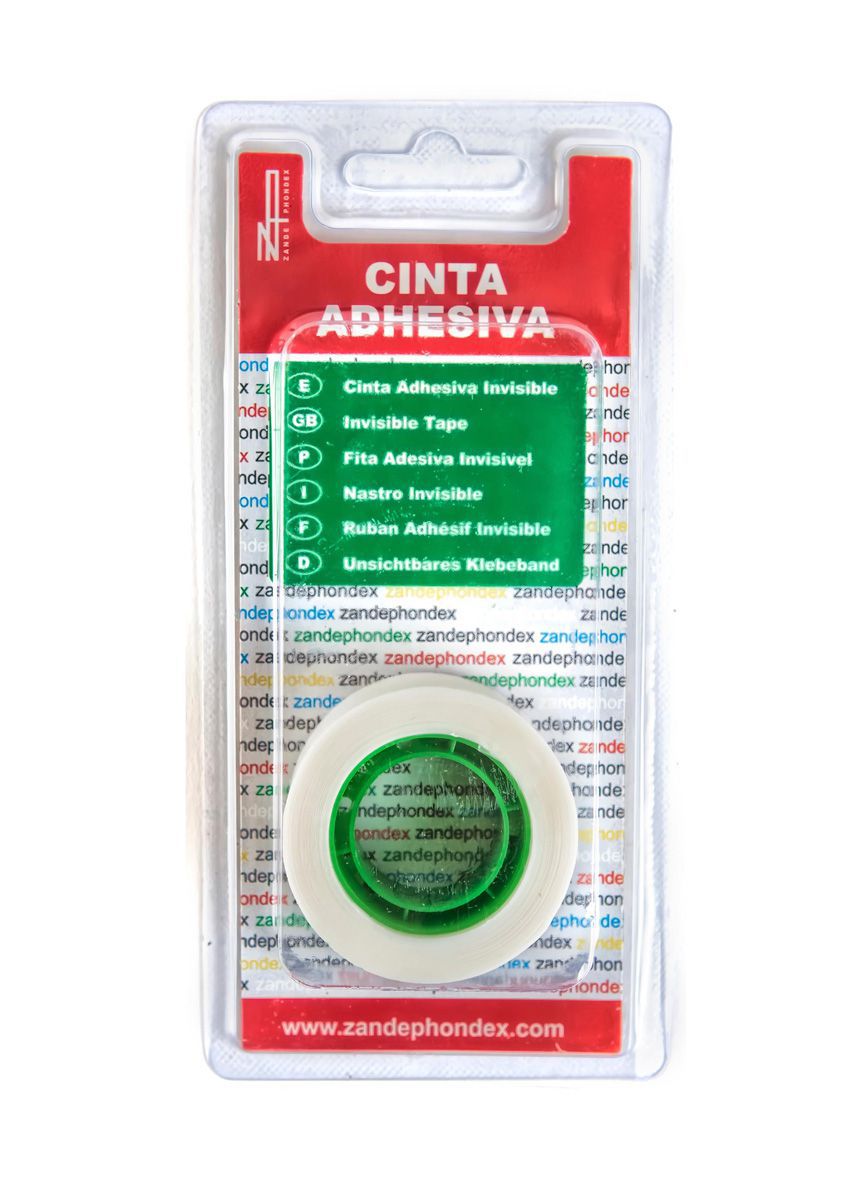 B/ cinta invisible 19mm.
Code: 035208
Unavailable
Few units
Exhausted
There is no stock for more packaging, you can order single units.
The product is sold out you can't order more.
---
---
---
Technical specifications:

[es] CINTA INVISIBLE, medida19 mm x 25 m ideal para reparar documentos. Invisible sobre papel blanco y superficies mates. Permite escribir sobre ella. Invisible también al fotocopiado. El desenrollado es silencioso, sin ruido.
[en] INVISIBLE TAPE, measure 19 mm x 25 m ideal for repairing documents. Invisible on white paper and matt surfaces. Lets write about it. Also invisible to photocopying. The unwinding is silent, without noise.
[fr] RUBAN INVISIBLE, mesure 19 mm x 25 m idéal pour la réparation de documents. Invisible sur papier blanc et surfaces mates. Écrivons à ce sujet. Aussi invisible à la photocopie. Le déroulement est silencieux, sans bruit.
[pt] FITA INVISÍVEL, mede 19 mm x 25 m ideal para reparar documentos. Invisível em papel branco e superfícies mate. Vamos escrever sobre isso. Também invisível para fotocópias. O desenrolar é silencioso, sem ruído.
[it] NASTRO INVISIBILE, misura 19 mm x 25 m ideale per riparare documenti. Invisibile su carta bianca e superfici opache. Scriviamolo. Inoltre invisibile alle fotocopie. Lo svolgimento è silenzioso, senza rumore.
[de] UNSICHTBARES BAND, Größe 19 mm x 25 m, ideal für die Reparatur von Dokumenten. Unsichtbar auf weißem Papier und matten Oberflächen. Lass uns darüber schreiben. Auch für das Fotokopieren unsichtbar. Das Abwickeln ist lautlos und geräuschlos.