B/ imanes colores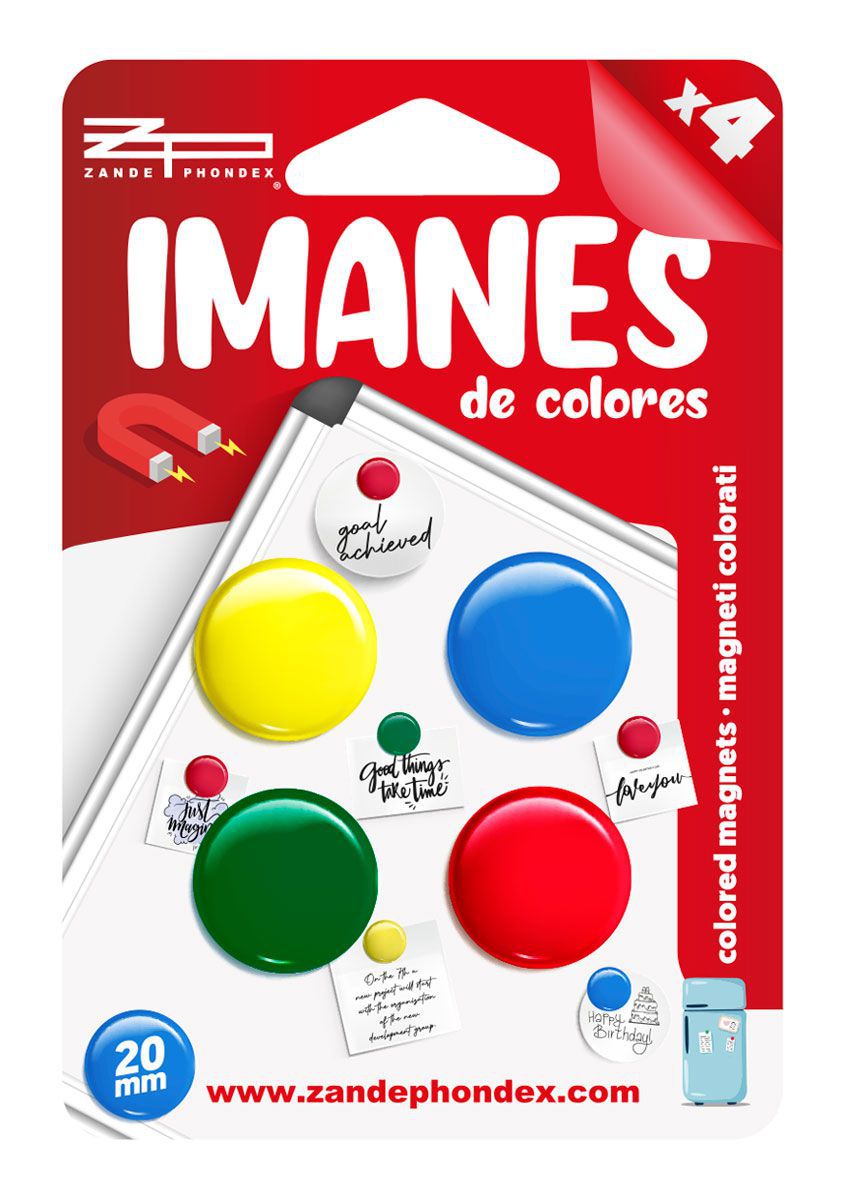 B/ imanes colores
Code: 040700
Unavailable
Few units
Exhausted
There is no stock for more packaging, you can order single units.
The product is sold out you can't order more.
---
---
---
Technical specifications:

[es] Imán de colores hecho de plástico e imán, duradero, ligero y práctico, fácil de usar en la vida cotidiana. Imán ideal para almacenar papeles de impresora, notas, fotos, etc. en pizarras, refrigeradores, tableros de anuncios, mapas magnéticos, calendarios, gabinetes, archivadores y otras superficies magnéticas.
[en] Colorful magnet made of plastic and magnet, durable, light and practical, easy to use in daily life. Ideal magnet for storing printer papers, notes, photos, etc. On whiteboards, refrigerators, bulletin boards, magnetic maps, calendars, cabinets, filing cabinets, and other magnetic surfaces.
[fr] Aimant coloré en plastique et aimant, durable, léger et pratique, facile à utiliser dans la vie quotidienne. Aimant idéal pour ranger les papiers d'imprimante, les notes, les photos, etc. Sur les tableaux blancs, réfrigérateurs, tableaux d'affichage, cartes magnétiques, calendriers, armoires, classeurs et autres surfaces magnétiques.
[pt] Ímã colorido feito de plástico e ímã, durável, leve e prático, fácil de usar no dia a dia. Ímã ideal para armazenar papéis da impressora, notas, fotos, etc. Em quadros brancos, geladeiras, quadros de avisos, mapas magnéticos, calendários, armários, arquivos e outras superfícies magnéticas.
[it] Magnete colorato in plastica e magnete, resistente, leggero e pratico, facile da usare nella vita quotidiana. Magnete ideale per riporre carta della stampante, appunti, foto, ecc. Su lavagne bianche, frigoriferi, bacheche, mappe magnetiche, calendari, armadietti, schedari e altre superfici magnetiche.
[de] Bunter Magnet aus Kunststoff und Magnet, langlebig, leicht und praktisch, einfach im täglichen Leben zu verwenden. Idealer Magnet zum Aufbewahren von Druckerpapieren, Notizen, Fotos usw. Auf Whiteboards, Kühlschränken, Bulletin Boards, Magnetkarten, Kalendern, Schränken, Aktenschränken und anderen magnetischen Oberflächen.