3 lapices triangulares 2hb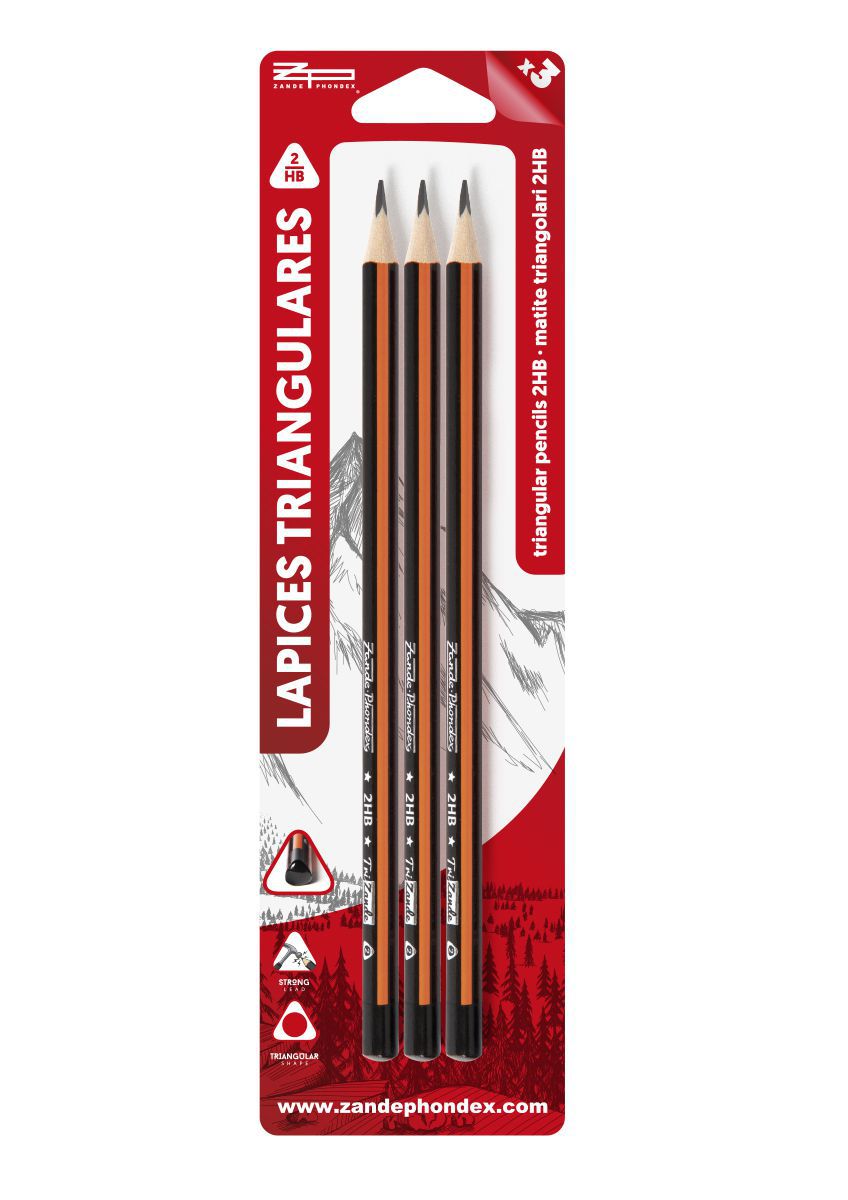 3 lapices triangulares 2hb
Code: 076004
Unavailable
Few units
Exhausted
There is no stock for more packaging, you can order single units.
The product is sold out you can't order more.
---
---
---
Technical specifications:

[es] Lápiz de grafito de dureza media 2HB. Alta calidad, diseño triangular, óptimo para escribir, dibujar y esbozar. Diseño ergonómico que permite una experiencia confortable de escritura, apta para uso profesional y uso escolar.
[en] 2HB medium hard graphite pencil. High quality, triangular design, optimal for writing, drawing and sketching. Ergonomic design that allows a comfortable writing experience, suitable for professional use and school use.
[fr] Crayon graphite dur moyen 2HB. Conception triangulaire de haute qualité, optimal pour l'écriture, le dessin et l'esquisse. Conception ergonomique qui permet une expérience d'écriture confortable, adaptée à un usage professionnel et scolaire.
[pt] Lápis de grafite rígido médio de 2HB. Design triangularde alta qualidade, ideal para escrever, desenhar e desenhar. Design ergonômico que permite uma experiência de escrita confortável, adequada para uso profissional e escolar.
[it] Matita di grafite dura media 2HB. Design triangolare di alta qualità, ottimale per scrivere, disegnare e disegnare. Design ergonomico che consente un'esperienza di scrittura confortevole, adatta per l'uso professionale e scolastico.
[de] 2HB mittelharter Graphitstift. Hochwertiges, dreieckiges Design, optimal zum Schreiben, Zeichnen und Skizzieren. Ergonomisches Design, das ein komfortables Schreiberlebnis ermöglicht und für den professionellen Gebrauch und den Schulgebrauch geeignet ist.