B/ llaveros colores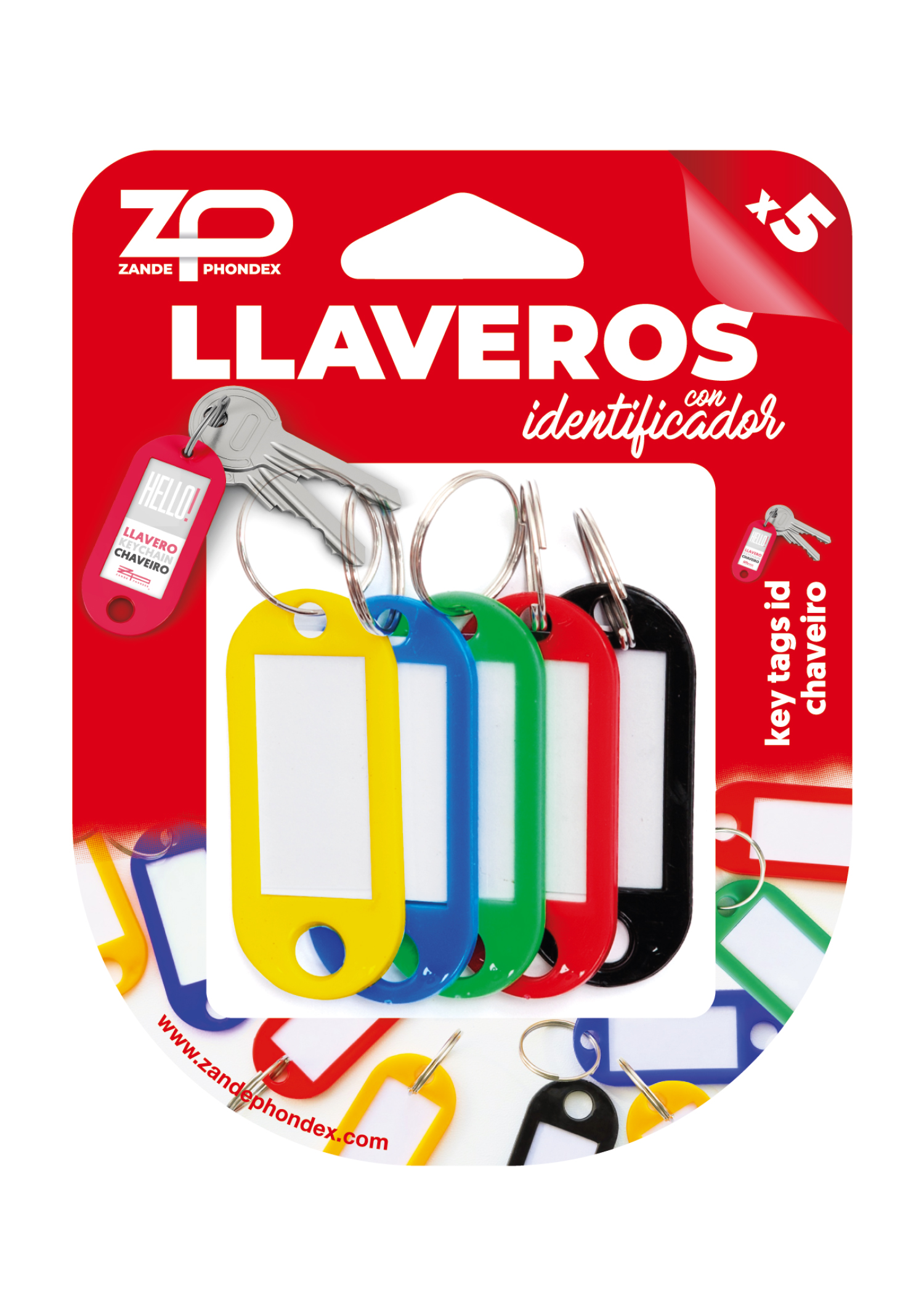 B/ llaveros colores
Code: 040300
Unavailable
Few units
Exhausted
There is no stock for more packaging, you can order single units.
The product is sold out you can't order more.
---
---
---
Technical specifications:

[es] 5 llaveros de plástico en colores surtidos con anilla resistente y lámina de plástico transparente para la protección de la etiqueta. Medida: 5 x 2.3 cm.
[en] 5 plastic key rings in assorted colors with resistant ring and transparent plastic sheet to protect the label. Measure: 5 x 2.3 cm.
[fr] 5 porte-clés en plastique de couleurs assorties avec anneau résistant et feuille de plastique transparente pour protéger l'étiquette. Mesure: 5 x 2,3 cm.
[pt] 5 porta-chaves de plástico em cores sortidas com argola resistente e folha de plástico transparente para proteger a etiqueta. Medida: 5 x 2,3 cm.
[it] 5 portachiavi in ​​plastica in colori assortiti con anello resistente e telo in plastica trasparente per proteggere l'etichetta. Misura: 5 x 2,3 cm.
[de] 5 Kunststoffschlüsselringe in verschiedenen Farben mit widerstandsfähigem Ring und transparenter Kunststoffplatte zum Schutz des Etiketts. Maßnahme: 5 x 2,3 cm.