B/ marcador pintura blanco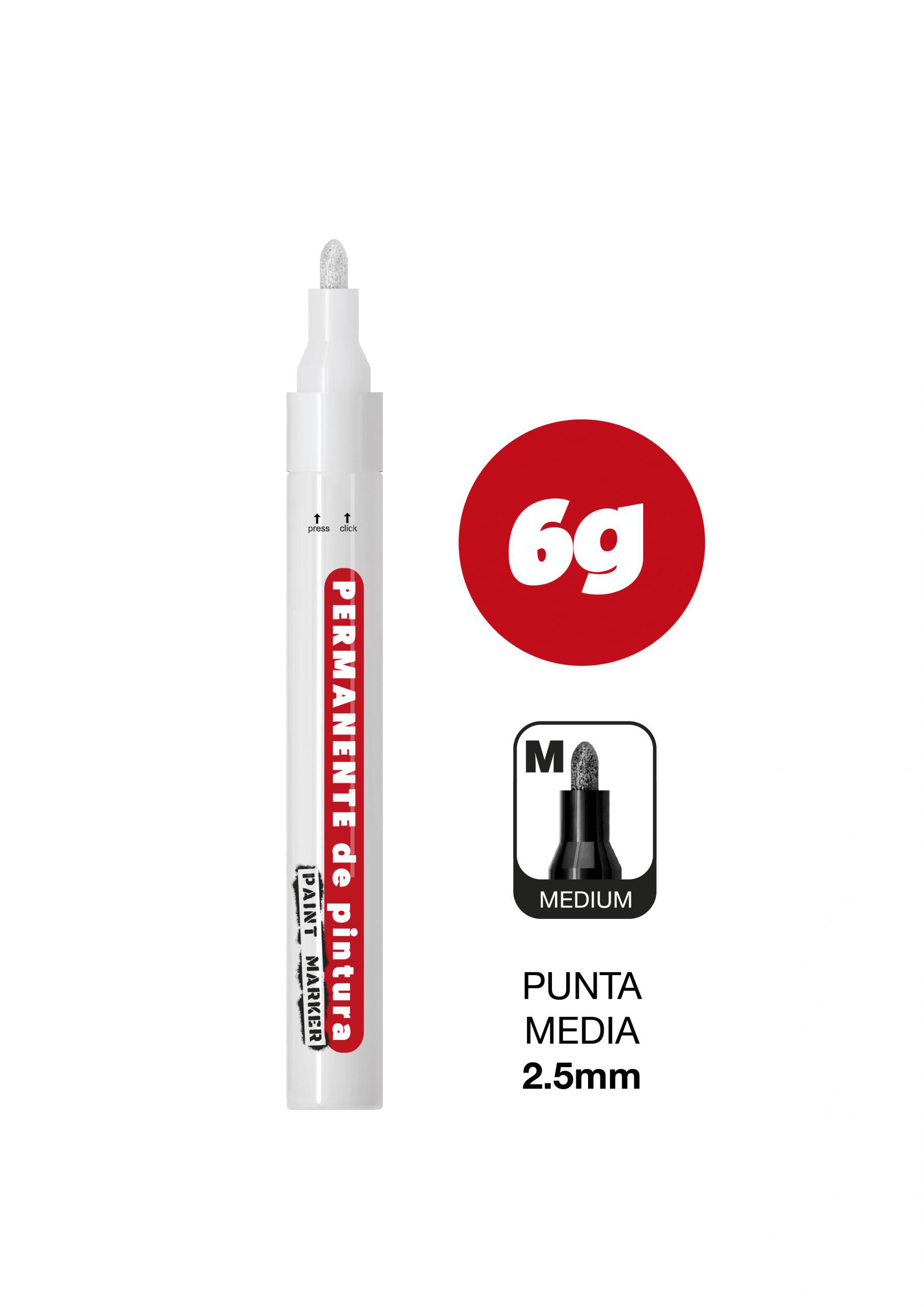 B/ marcador pintura blanco
Code: 090020
Unavailable
Few units
Exhausted
There is no stock for more packaging, you can order single units.
The product is sold out you can't order more.
---
---
---
Technical specifications:

[es] Punta de material acrílico. Tinta opaca a base de aceite, resistente a la luz solar, resistente al agua, secado rápido y bajo olor. Conforme a las normas de seguridad. Ideal para escribir sobre superficies tal como vidrio, papel, plástico, metal, madera, porcelana etc...
[en] Acrylic material tip. Oil-based opaque ink, sunlight resistant, water resistant, quick drying and low odor. In accordance with safety regulations. Ideal for writing on surfaces such as glass, paper, plastic, metal, wood, porcelain etc …
[fr] Embout en matériau acrylique. Encre opaque à base d'huile, résistante à la lumière du soleil, résistante à l'eau, à séchage rapide et à faible odeur. Conformément aux règles de sécurité. Idéal pour écrire sur des surfaces telles que le verre, le papier, le plastique, le métal, le bois, la porcelaine etc …
[pt] Ponta de material acrílico. Tinta opaca à base de óleo, resistente à luz solar, resistente à água, de secagem rápida e baixo odor. De acordo com as normas de segurança. Ideal para escrever em superfícies como vidro, papel, plástico, metal, madeira, porcelana etc …
[it] Punta in materiale acrilico. Inchiostro opaco a base di olio, resistente alla luce solare, resistente all'acqua, asciugatura rapida e odore basso. In conformità con le norme di sicurezza. Ideale per scrivere su superfici come vetro, carta, plastica, metallo, legno, porcellana ecc …
[de] Spitze aus Acrylmaterial. Opake Tinte auf Ölbasis, sonnenlichtbeständig, wasserbeständig, schnell trocknend und geruchsarm. In Übereinstimmung mit den Sicherheitsbestimmungen. Ideal zum Schreiben auf Oberflächen wie Glas, Papier, Kunststoff, Metall, Holz, Porzellan usw.