B/ portamina colores 2.0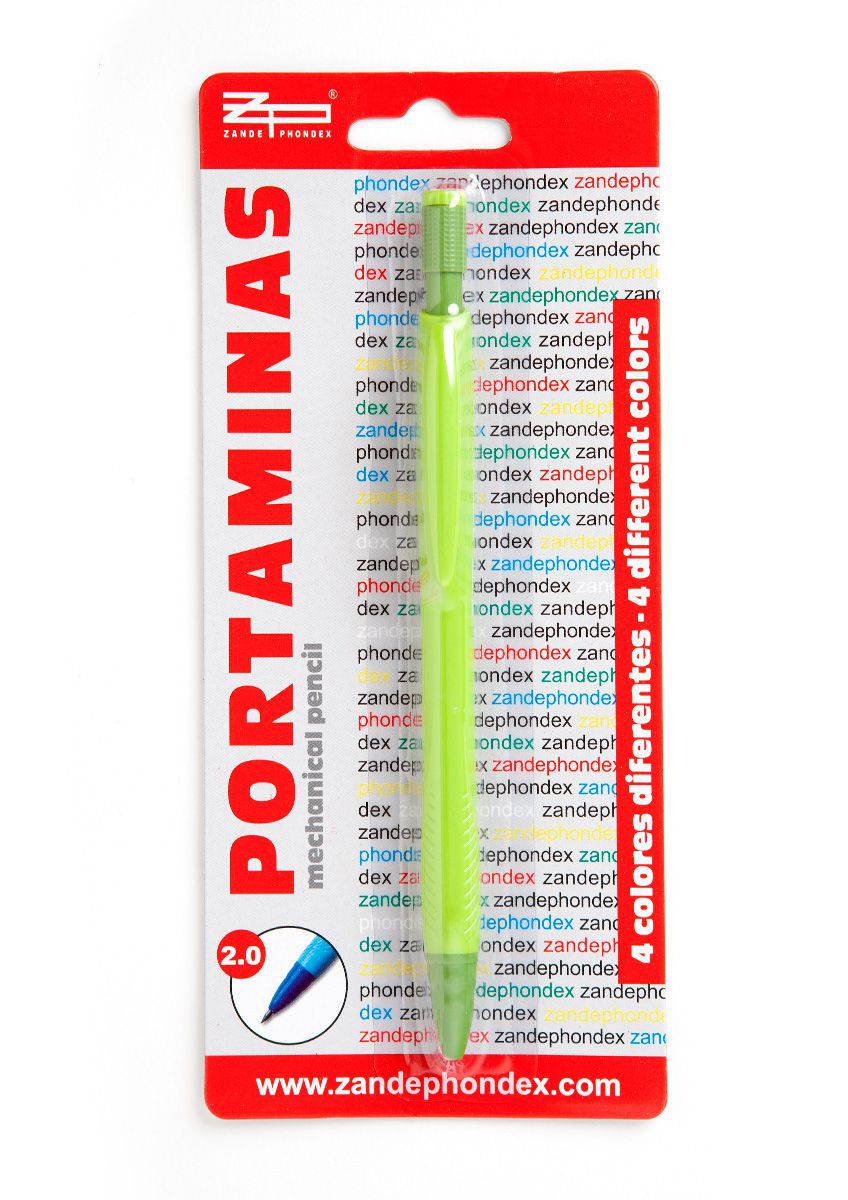 B/ portamina colores 2.0
Code: 063004
Unavailable
Few units
Exhausted
There is no stock for more packaging, you can order single units.
The product is sold out you can't order more.
---
---
---
Technical specifications:

[es] Portaminas para mina gruesa de grafito, tapón con afilador incorporado para las minas, cuerpo en colores diferentes. Contiene 6 recambios de grafito HB de 2mm.
[en] Mechanical pencil for thick graphite lead, cap with built-in sharpener for leads, body in different colors. Contains 6 2mm HB graphite refills.
[fr] Porte-mine pour mine graphite épaisse, capuchon avec taille-crayon intégré pour mines, corps de différentes couleurs. Contient 6 recharges en graphite HB de 2 mm.
[pt] Lápis mecânico para grafite grosso, tampa com apontador integrado para grafite, corpo em cores diferentes. Contém 6 recargas de grafite HB de 2 mm.
[it] Portamine per mina grafite spessa, cappuccio con temperino incorporato per mina, corpo in diversi colori. Contiene 6 ricariche in grafite HB da 2 mm.
[de] Druckbleistift für dickes Graphit-Blei, Kappe mit eingebautem Anspitzer für Blei, Gehäuse in verschiedenen Farben. Enthält 6 2mm HB Graphit Nachfüllungen.