B/ portaminas 0.5 + goma + minas 0.5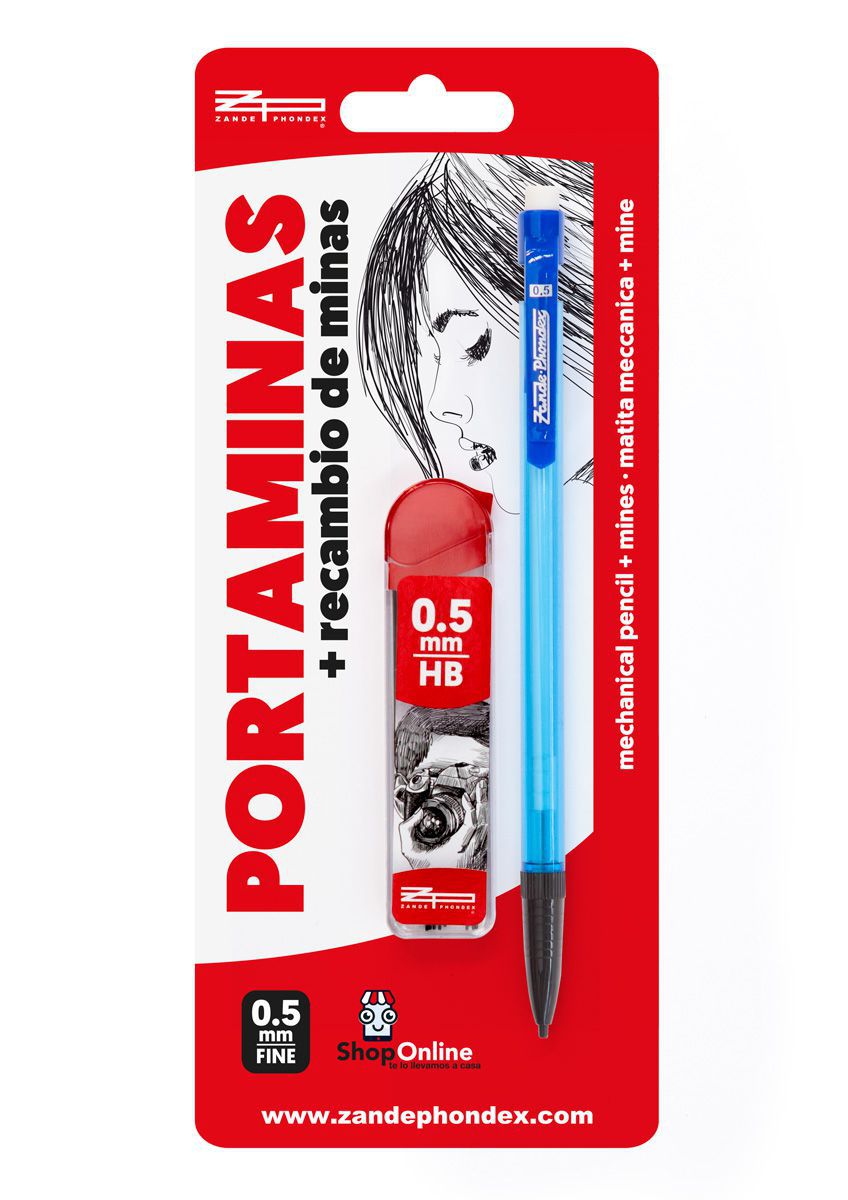 B/ portaminas 0.5 + goma + minas 0.5
Code: 063003
Unavailable
Few units
Exhausted
There is no stock for more packaging, you can order single units.
The product is sold out you can't order more.
---
---
---
Technical specifications:

[es] Portaminas de plástico para mina 0.5 de grafito. Goma de borrar incorporado en el pulsador. Disponible en varios colores. Contiene 12 recambios de grafito HB de 0.5mm.
[en] Plastic mechanical pencil for mine 0.5 graphite. Built-in eraser on the button. Available in various colors. Contains 12 refills of 0.5mm HB graphite.
[fr] Porte-mine en plastique pour mine 0,5 graphite. Gomme intégrée sur le bouton. Disponible en différentes couleurs. Contient 12 recharges de graphite HB 0,5 mm.
[pt] Lapiseira plástica para o meu 0.5 grafite. Borracha incorporada no botão. Disponível em várias cores. Contém 12 recargas de grafite de 0,5 mm HB.
[it] Matita meccanica in plastica per miniera 0,5 grafite. Gomma integrata sul pulsante. Disponibile in vari colori Contiene 12 ricariche da 0,5 mm di grafite HB.
[de] Druckbleistift aus Kunststoff für meinen 0,5-Graphit. Eingebauter Radiergummi auf dem Knopf. In verschiedenen Farben erhältlich. Enthält 12 Nachfüllungen von 0,5 mm HB-Graphit.