B/ portarrollo oficina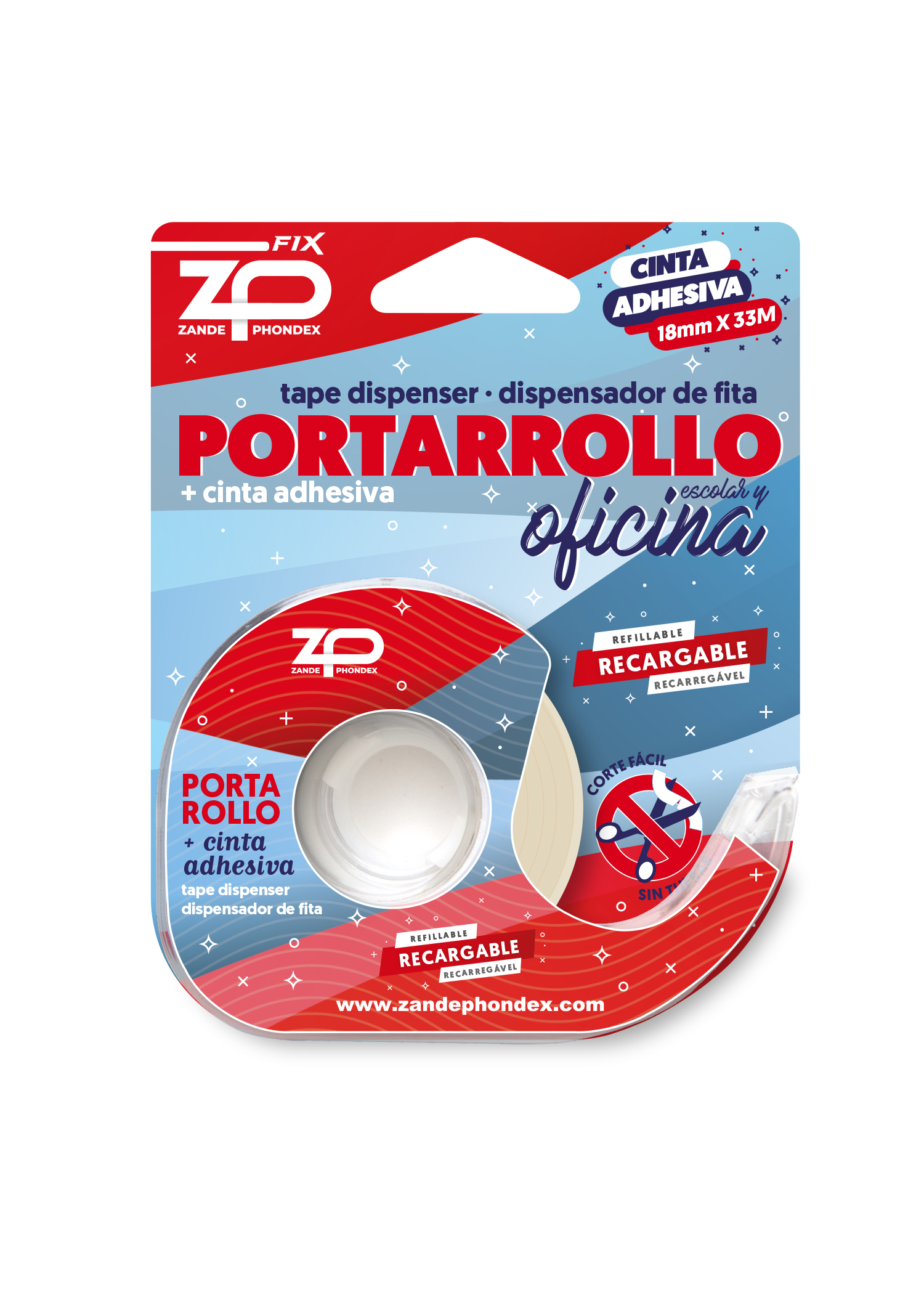 B/ portarrollo oficina
Code: 035209
Unavailable
Few units
Exhausted
There is no stock for more packaging, you can order single units.
The product is sold out you can't order more.
---
---
---
Technical specifications:

[es] Cinta adhesiva transparente con dispensador. Medidas: 19mmx10m. Gran resistencia y fuerte adhesión. Portarrollos con cuchilla metálica dentada y recargable. Ideal para el uso diario en la oficina o aula escolar.
[en] Transparent adhesive tape with dispenser. Measurements: 19mmx10m. Great resistance and strong adhesion. Paper holder with rechargeable serrated metal blade. Ideal for everyday use in the office or school classroom.
[fr] Ruban adhésif transparent avec distributeur. Mesures: 19mmx10m. Grande résistance et forte adhérence. Porte-papier avec lame métallique dentelée rechargeable. Idéal pour une utilisation quotidienne au bureau ou en classe.
[pt] Fita adesiva transparente com dispensador. Medidas: 19mmx10m. Grande resistência e forte adesão. Suporte de papel com lâmina de metal serrilhada recarregável. Ideal para o uso diário no escritório ou na sala de aula da escola.
[it] Nastro adesivo trasparente con dispenser. Dimensioni: 19 mm x 10 m. Grande resistenza e forte adesione. Portarotolo con lama in metallo seghettata ricaricabile. Ideale per l'uso quotidiano in ufficio o in classe scolastica.
[de] Transparentes Klebeband mit Spender. Maße: 19 mm x 10 m. Hohe Beständigkeit und starke Haftung. Papierhalter mit wiederaufladbarer gezackter Metallklinge. Ideal für den täglichen Gebrauch im Büro oder im Klassenzimmer.