Blister 2 rotuladores cd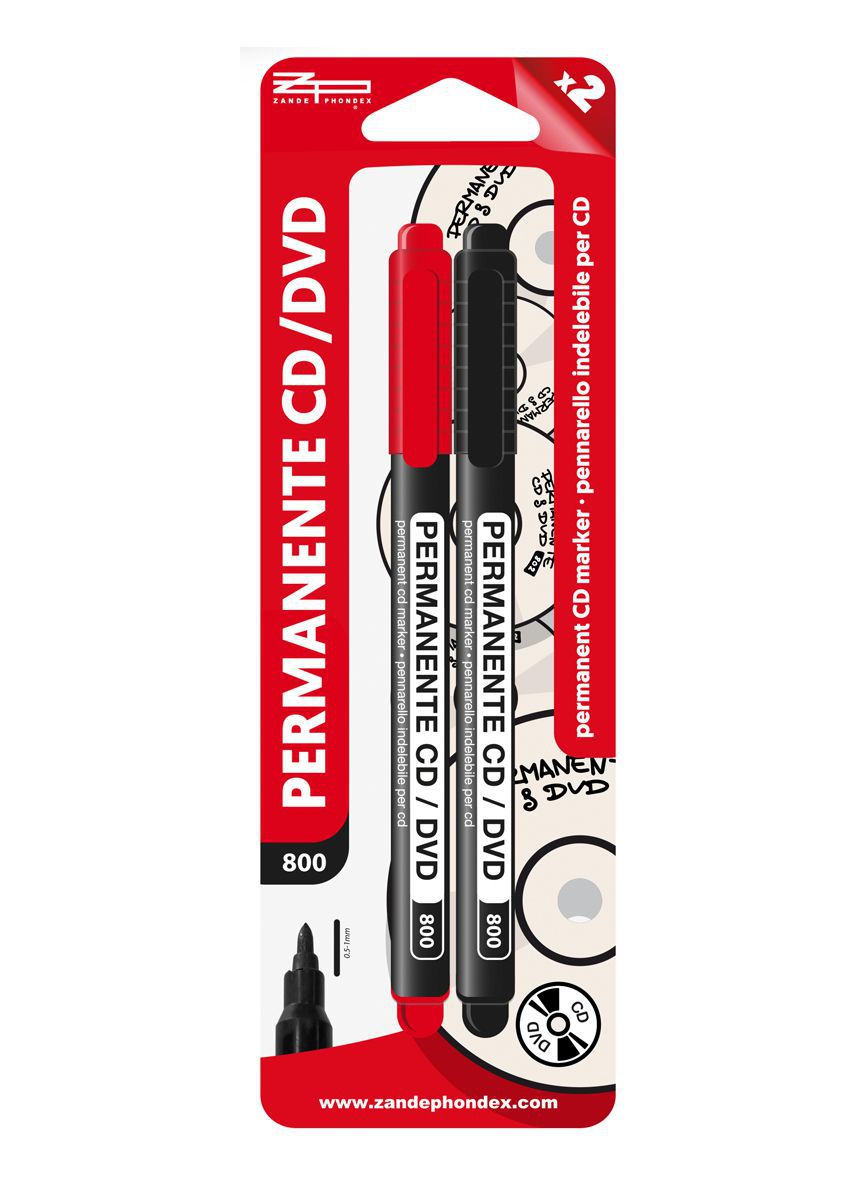 Blister 2 rotuladores cd
Code: 090800
Unavailable
Few units
Exhausted
There is no stock for more packaging, you can order single units.
The product is sold out you can't order more.
---
---
---
Technical specifications:

[es] Marcador permanente con tinta a base de agua resistente a la luz. Punta de bala suave de aproximadamente 0,5 – 1 mm. Para marcar permanentemente en discos CD, CD-ROMs, DVD, Blu-Ray, etc...
[en] Permanent marker with light-resistant water-based ink. Soft bullet tip about 0.5-1mm. For permanent marking on CDs, CD-ROMs, DVDs, Blu-Rays, etc ...
[fr] Marqueur permanent avec encre à base d'eau résistante à la lumière. Pointe de balle molle d'environ 0,5 à 1 mm. Pour un marquage permanent sur CD, CD-ROM, DVD, Blu-Rays, etc ...
[pt] Marcador permanente com tinta à base de água resistente à luz. Ponta macia da bala aproximadamente 0.5-1mm. Para marcação permanente em CDs, CD-ROMs, DVDs, Blu-Rays, etc ...
[it] Marcatore permanente con inchiostro a base d'acqua resistente alla luce. Punta a pallottola morbida circa 0,5-1 mm. Per la marcatura permanente su CD, CD-ROM, DVD, Blu-Ray, ecc ...
[de] Permanenter Marker mit lichtbeständiger Tinte auf Wasserbasis. Weiche Kugelspitze ca. 0,5-1mm. Zur dauerhaften Kennzeichnung von CDs, CD-ROMs, DVDs, Blu-Rays usw.