Blister 3 cinta correctora 8m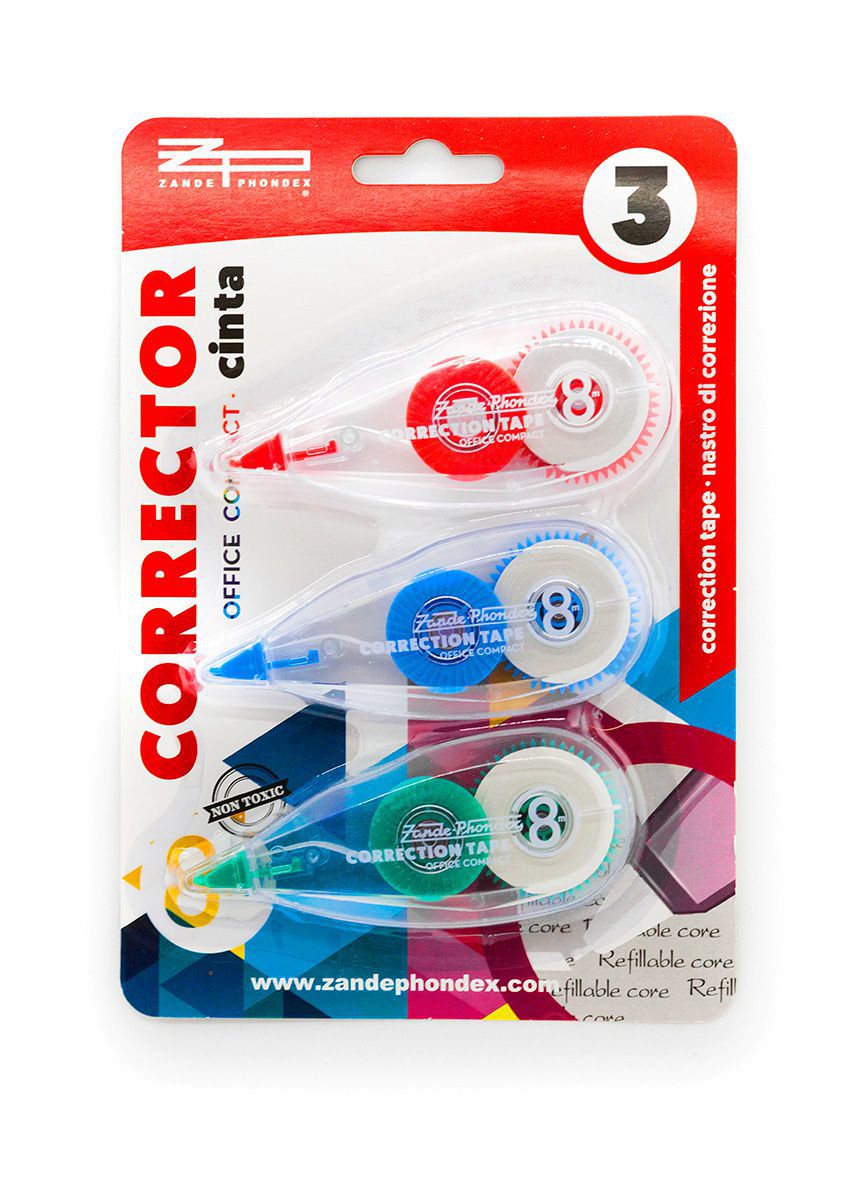 Blister 3 cinta correctora 8m
Code: 078034
Unavailable
Few units
Exhausted
There is no stock for more packaging, you can order single units.
The product is sold out you can't order more.
---
---
---
Technical specifications:

[es] Rápido y limpio. Sin espera. Re escritura inmediata en la superficie limpia y lisa después de la corrección. Amigable con el medio ambiente. No toxico. Ligero y practico. Fácil de cargar. La corrección no se revelara en fotocopias y faxes.
[en] Quick and clean. No wait. Immediate rewriting on the clean and smooth surface after correction. Environmental friendly. Not toxic. Light and practical. Easy to load. The correction will not be revealed on photocopies and faxes.
[fr] Rapide et propre. Non attends. Réécriture immédiate sur la surface propre et lisse après correction. Respectueux de l'environnement. Pas toxique. Léger et pratique. Facile à charger. La correction ne sera pas révélée sur les photocopies et les télécopies.
[pt] Rápido e limpo. Não, espere. Reescrita imediata na superfície limpa e lisa após a correção. Amigo do ambiente. Não é tóxico. Leve e prático. Fácil de carregar. A correção não será revelada em fotocópias e faxes.
[it] Veloce e pulito. Non aspettare. Riscrittura immediata sulla superficie pulita e liscia dopo la correzione. Rispettoso dell'ambiente. Non tossico. Leggero e pratico. Facile da caricare. La correzione non verrà rivelata su fotocopie e fax.
[de] Schnell und sauber. Nein, warte. Sofortiges Umschreiben auf der sauberen und glatten Oberfläche nach der Korrektur. Umweltfreundlich. Nicht giftig. Leicht und praktisch. Einfach zu laden. Die Korrektur wird auf Fotokopien und Faxen nicht angezeigt.