Blister encuadernador nº30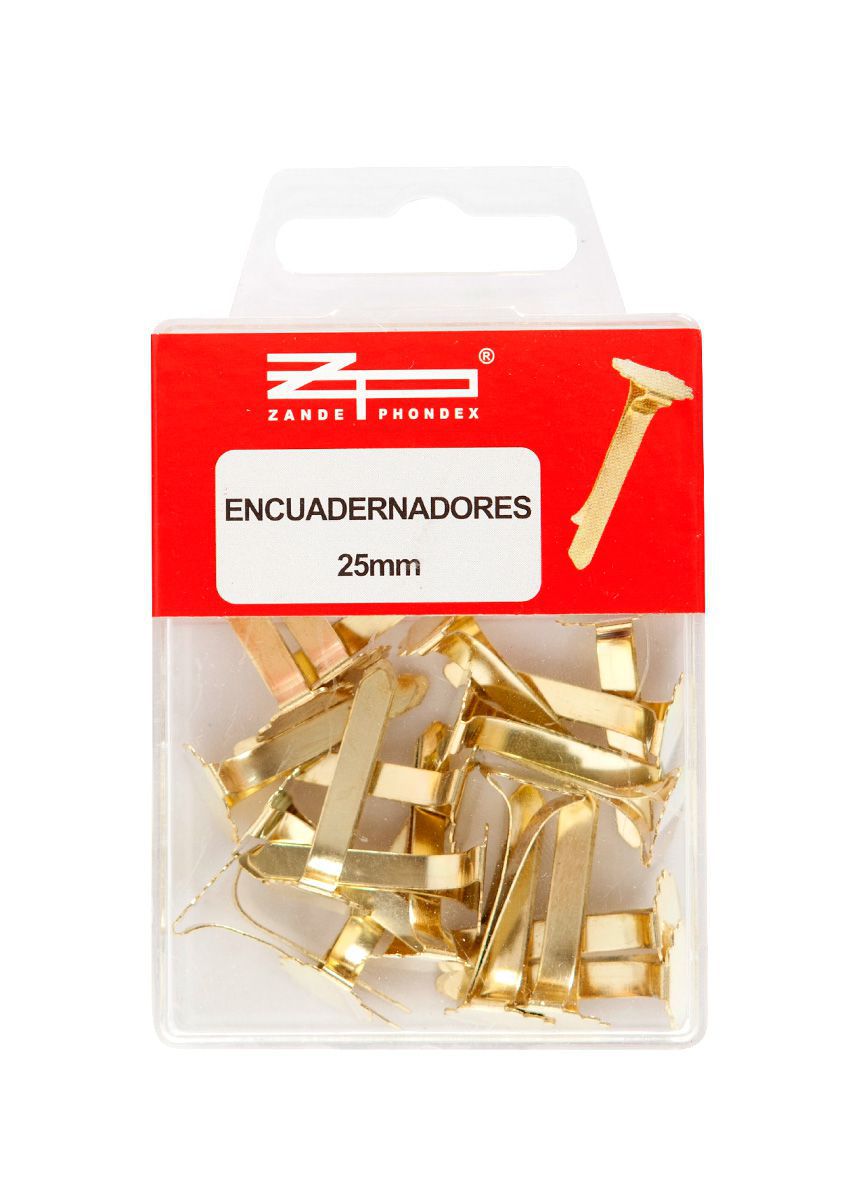 Blister encuadernador nº30
Code: 040076
Unavailable
Few units
Exhausted
There is no stock for more packaging, you can order single units.
The product is sold out you can't order more.
---
---
---
Technical specifications:

[es] Encuadernadores metálicos en color dorado de 25 mm. Cada re utilizable. Aptos para todo tipo de documentos independientemente del número o distancia de sus perforaciones. Ideales para encuadernar, sujetar o agrupar trabajos y apuntes, así como para usar en tus manualidades de Scrapbooking.
[en] 25 mm gold-colored metal binders. Each re usable. Suitable for all types of documents regardless of the number or distance of their perforations. Ideal for binding, holding or grouping works and notes, as well as for use in your Scrapbooking crafts.
[fr] Reliures métalliques dorées de 25 mm. Chacun est utilisable. Convient à tous les types de documents quel que soit le nombre ou la distance de leurs perforations. Idéal pour la reliure, la tenue ou le regroupement d'œuvres et de notes, ainsi que pour une utilisation dans votre artisanat Scrapbooking.
[pt] Aglutinantes de metal dourado de 25 mm. Cada um pode ser reutilizado. Adequado para todos os tipos de documentos, independentemente da quantidade ou distância de suas perfurações. Ideal para encadernar, segurar ou agrupar trabalhos e notas, bem como para uso em seus trabalhos de Scrapbooking.
[it] Raccoglitori in metallo color oro da 25 mm. Ciascuno riutilizzabile. Adatto a tutti i tipi di documenti indipendentemente dal numero o dalla distanza delle loro perforazioni. Ideale per rilegare, contenere o raggruppare lavori e note, nonché per l'uso nei tuoi mestieri di Scrapbooking.
[de] 25 mm goldfarbene Metallbinder. Jeder wiederverwendbar. Geeignet für alle Arten von Dokumenten, unabhängig von der Anzahl oder Entfernung ihrer Perforationen. Ideal zum Binden, Halten oder Gruppieren von Werken und Notizen sowie zur Verwendung in Ihrem Scrapbooking-Handwerk.