Blister grapas plateadas nº10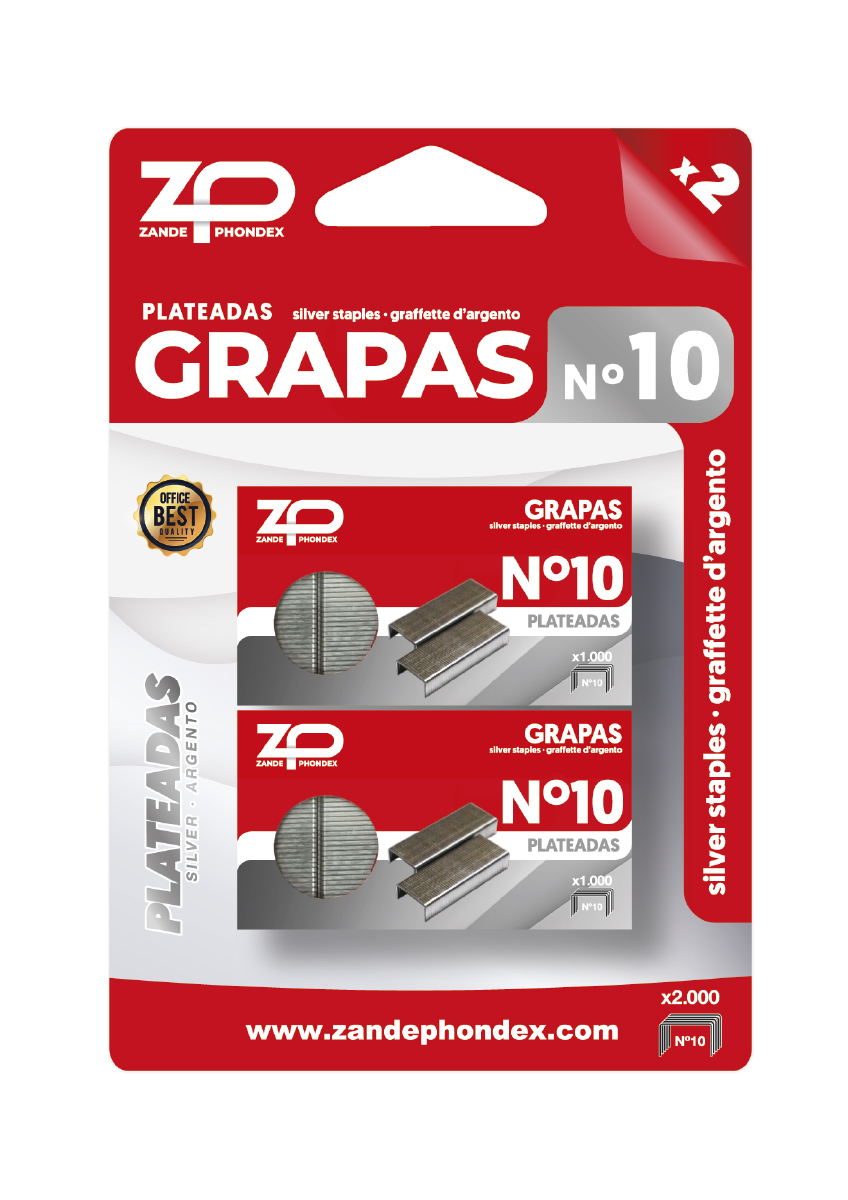 Blister grapas plateadas nº10
Code: 040640
Unavailable
Few units
Exhausted
There is no stock for more packaging, you can order single units.
The product is sold out you can't order more.
---
---
---
Technical specifications:

[es] Grapas plateadas, medida nº 10 de alta calidad. Apto para toda grapadora convencional. Cajita de 1.000 grapas x2.
[en] Silver staples, size 10 of high quality. Suitable for all conventional staplers. Box of 1,000 staples x2.
[fr] Agrafes en argent, taille 10 de haute qualité. Convient à toutes les agrafeuses conventionnelles. Boîte de 1000 agrafes x2.
[pt] Grampos de prata, tamanho 10 de alta qualidade. Adequado para todos os grampeadores convencionais. Caixa de 1.000 grampos x2.
[it] Punti d'argento, misura 10 di alta qualità. Adatto a tutte le cucitrici convenzionali. Scatola da 1.000 punti x2.
[de] Silberne Heftklammern, Größe 10 von hoher Qualität. Geeignet für alle herkömmlichen Hefter. Schachtel mit 1.000 Heftklammern x2.