Blister permamente blanco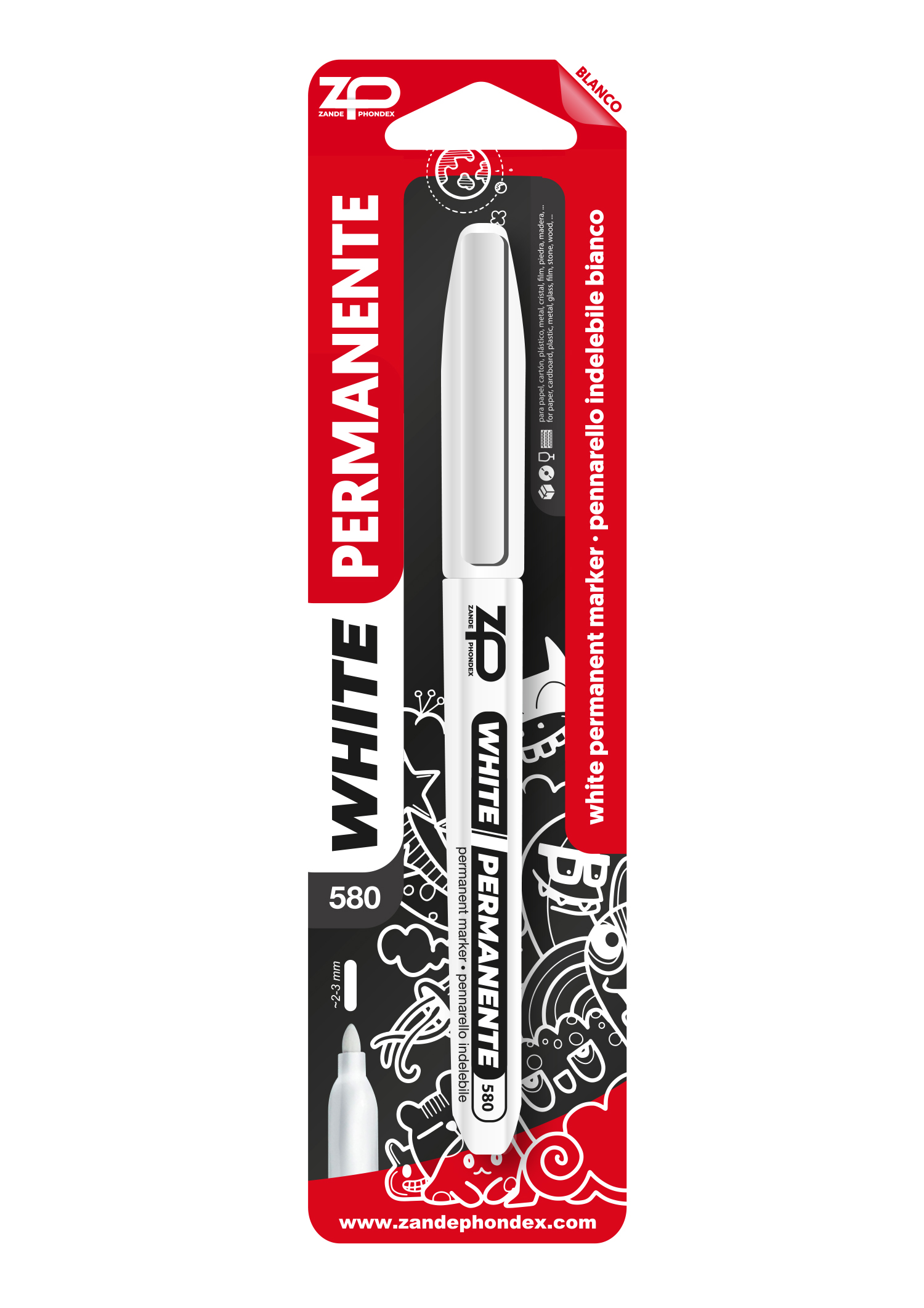 Blister permamente blanco
Code: 090580
Unavailable
Few units
Exhausted
There is no stock for more packaging, you can order single units.
The product is sold out you can't order more.
---
---
---
Technical specifications:

[es] Punta redonda, fina y suave. Ancho de linea de 2-3mm. Tinta de color blanco, resistente al agua y de secado rapido. Base al aceite. Multisuperficie para goma eva, madera, cerámica, vidrio, metal, tela y más.
[en] Round, fine and smooth tip. 2-3mm line width. White ink, waterproof and fast drying. Oil based. Multi-surface for foam rubber, wood, ceramic, glass, metal, fabric and more.
[fr] Pointe ronde, fine et lisse. Largeur de trait de 2-3 mm. Encre blanche, étanche et à séchage rapide. À base d'huile. Multi-surface pour caoutchouc mousse, bois, céramique, verre, métal, tissu et plus.
[pt] Ponta redonda, fina e lisa. Largura de linha de 2-3 mm. Tinta branca, impermeável e de secagem rápida. Base de óleo. Multi-superfície para espuma de borracha, madeira, cerâmica, vidro, metal, tecido e muito mais.
[it] Punta tonda, fine e liscia. Larghezza della linea di 2-3 mm. Inchiostro bianco, impermeabile e ad asciugatura rapida. A base di olio. Multisuperficie per gommapiuma, legno, ceramica, vetro, metallo, tessuto e altro.
[de] Runde, feine und glatte Spitze. 2-3mm Linienbreite. Weiße Tinte, wasserdicht und schnell trocknend. Auf Öl-Basis. Mehrflächen für Schaumgummi, Holz, Keramik, Glas, Metall, Stoff und mehr.