Blister tarro corrector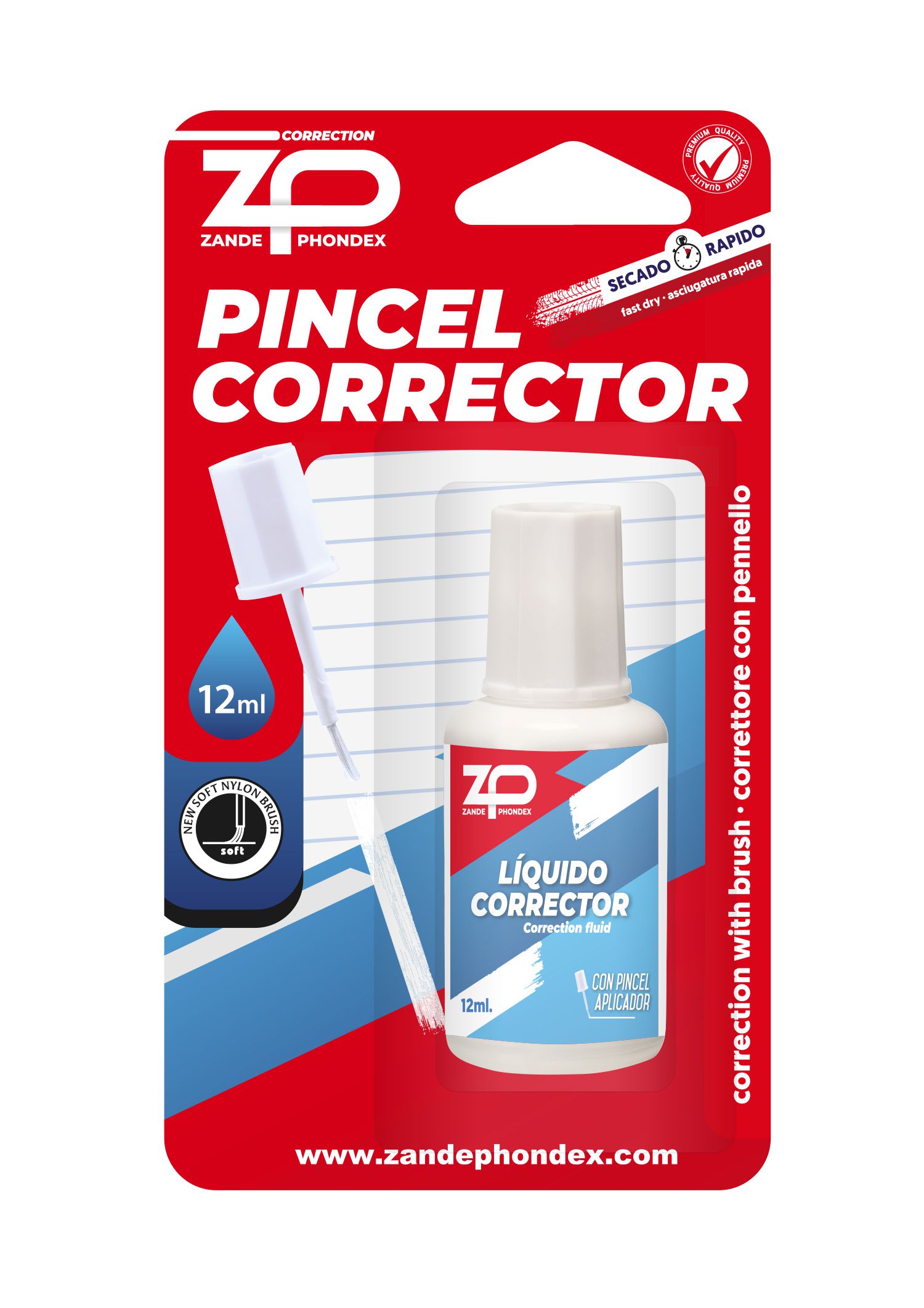 Blister tarro corrector
Code: 078015
Unavailable
Few units
Exhausted
There is no stock for more packaging, you can order single units.
The product is sold out you can't order more.
---
---
---
Technical specifications:

[es] CORRECTOR PINCEL. Agitar bien antes de usar. Colocar el pincel sobre el papel y deslizar suavemente sobre el área a corregir. Cerrar después de su uso. ATENCION: no ingerir, no inhalar, mantener fuera del alcance de los niños. Inflamable.
[en] BRUSH CORRECTOR. Shake well before use. Place the brush on the paper and glide gently over the area to be corrected. Close after use. WARNING: do not ingest, do not inhale, keep out of reach of children. Flammable.
[fr] CORRECTEUR DE BROSSE. Bien agiter avant usage. Placer le pinceau sur le papier et faire glisser doucement sur la zone à corriger. Fermer après utilisation. AVERTISSEMENT: ne pas ingérer, ne pas inhaler, garder hors de portée des enfants. Inflammable.
[pt] CORRETOR DA ESCOVA. Agitar antes de usar. Coloque o pincel sobre o papel e deslize suavemente sobre a área a ser corrigida. Feche após o uso. ATENÇÃO: não ingerir, não inalar, manter fora do alcance das crianças. Inflamável.
[it] CORRETTORE A PENNELLO. Agitare bene prima dell'uso. Posizionare il pennello sulla carta e far scorrere delicatamente sull'area da correggere. Chiudere dopo l'uso. ATTENZIONE: non ingerire, non inalare, tenere fuori dalla portata dei bambini. Infiammabile.
[de] BÜRSTENKORREKTOR. Vor Gebrauch gut schütteln. Legen Sie den Pinsel auf das Papier und gleiten Sie vorsichtig über den zu korrigierenden Bereich. Nach Gebrauch schließen. WARNUNG: Nicht einnehmen, nicht einatmen, außerhalb der Reichweite von Kindern aufbewahren. Brennbar.