Bloc notas adh. 75x75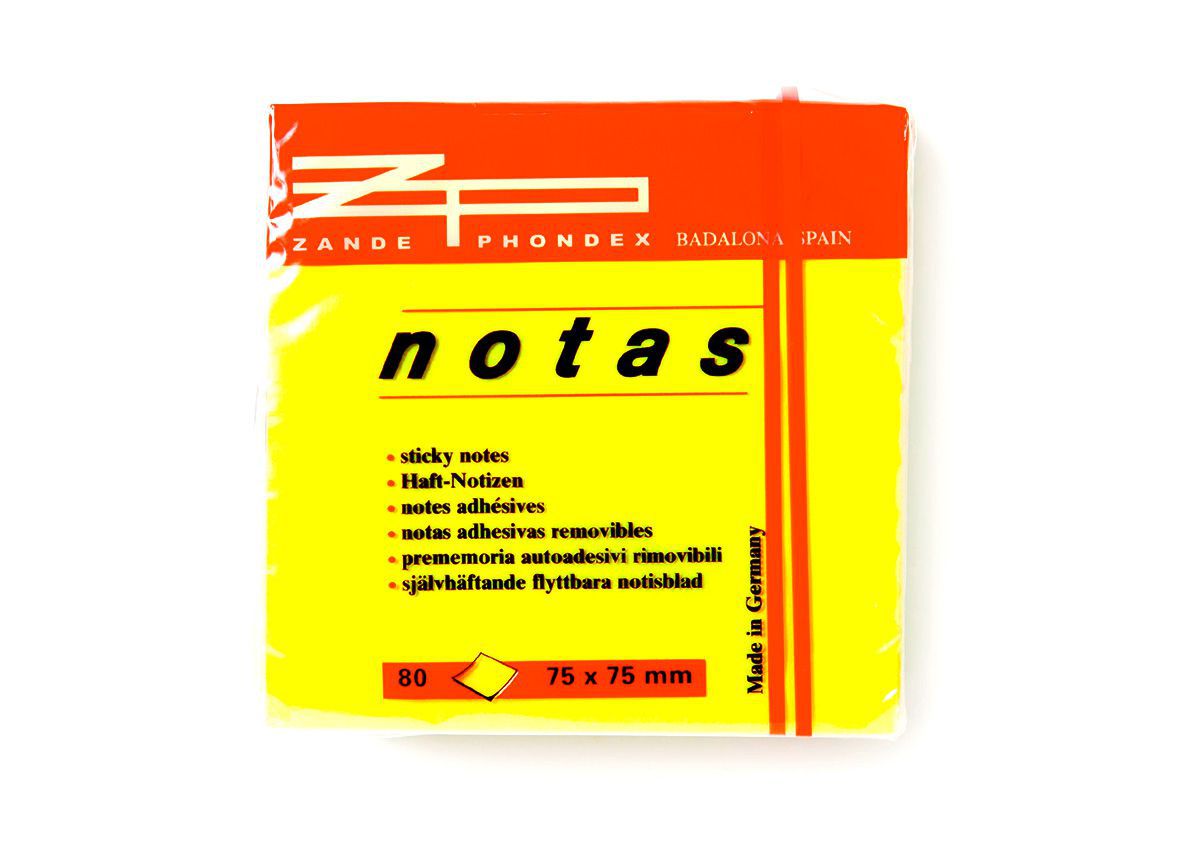 Bloc notas adh. 75x75
Code: 037600
Unavailable
Few units
Exhausted
There is no stock for more packaging, you can order single units.
The product is sold out you can't order more.
---
---
---
Technical specifications:

[es] 80 hojas de notas adhesivas de 75 x 75 mm NEON. Ideales si quieres destacar tus mensajes con colores llamativos. El adhesivo reposicionable permite pegarlas y despegarlas más de una vez.
[en] 80 sheets of 75 x 75 mm NEON sticky notes. Ideal if you want to highlight your messages with bright colors. The repositionable adhesive allows them to be glued and detached more than once.
[fr] 80 feuilles de notes autocollantes NÉON 75 x 75 mm. Idéal si vous souhaitez mettre en valeur vos messages avec des couleurs vives. L'adhésif repositionnable leur permet d'être collés et détachés plus d'une fois.
[pt] 80 folhas de notas adesivas NEON de 75 x 75 mm. Ideal se você deseja destacar suas mensagens com cores brilhantes. O adesivo reposicionável permite que eles sejam colados e destacados mais de uma vez.
[it] 80 fogli da 75 x 75 mm foglietti adesivi NEON. Ideale se vuoi mettere in risalto i tuoi messaggi con colori vivaci. L'adesivo riposizionabile permette loro di essere incollati e staccati più di una volta.
[de] 80 Blatt 75 x 75 mm NEON Haftnotizen. Ideal, wenn Sie Ihre Nachrichten mit leuchtenden Farben hervorheben möchten. Mit dem repositionierbaren Klebstoff können sie mehrmals geklebt und abgelöst werden.