Caja 24 lapices colores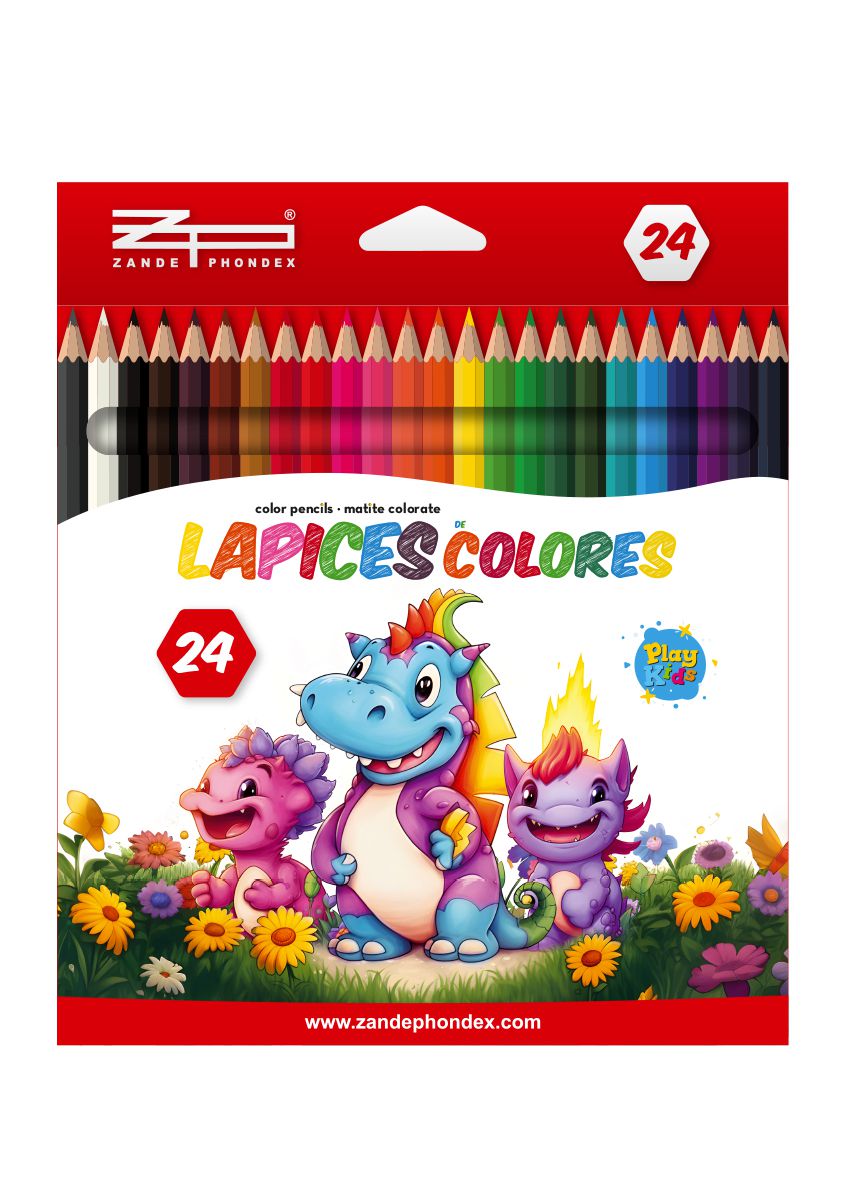 Caja 24 lapices colores
Code: 076324
Unavailable
Few units
Exhausted
There is no stock for more packaging, you can order single units.
The product is sold out you can't order more.
---
---
---
Technical specifications:

[es] 24 lápices de madera con diseño hexagonal en colores vivos. Mina resistente, se puede hacer punta fácilmente y no se rompe. Ideal para dibujar, colores o subrayar.
[en] 24 wooden pencils with hexagonal design in bright colors. Strong mine, can be easily pointed and doesn't break. Ideal for drawing, colors or underlining.
[fr] 24 crayons en bois au design hexagonal aux couleurs vives. Forte mine, peut être facilement pointée et ne se casse pas. Idéal pour le dessin, les couleurs ou le soulignement.
[pt] 24 lápis de madeira com desenho hexagonal em cores brilhantes. Mina forte, pode ser facilmente apontada e não quebra. Ideal para desenho, cores ou sublinhado.
[it] 24 matite in legno con disegno esagonale in colori vivaci. Miniera forte, può essere facilmente appuntita e non si rompe. Ideale per disegno, colori o sottolineature.
[de] 24 Holzstifte mit sechseckigem Design in leuchtenden Farben. Starke Mine, kann leicht gezeigt werden und bricht nicht. Ideal zum Zeichnen, Färben oder Unterstreichen.