20 sobres 120x176 postal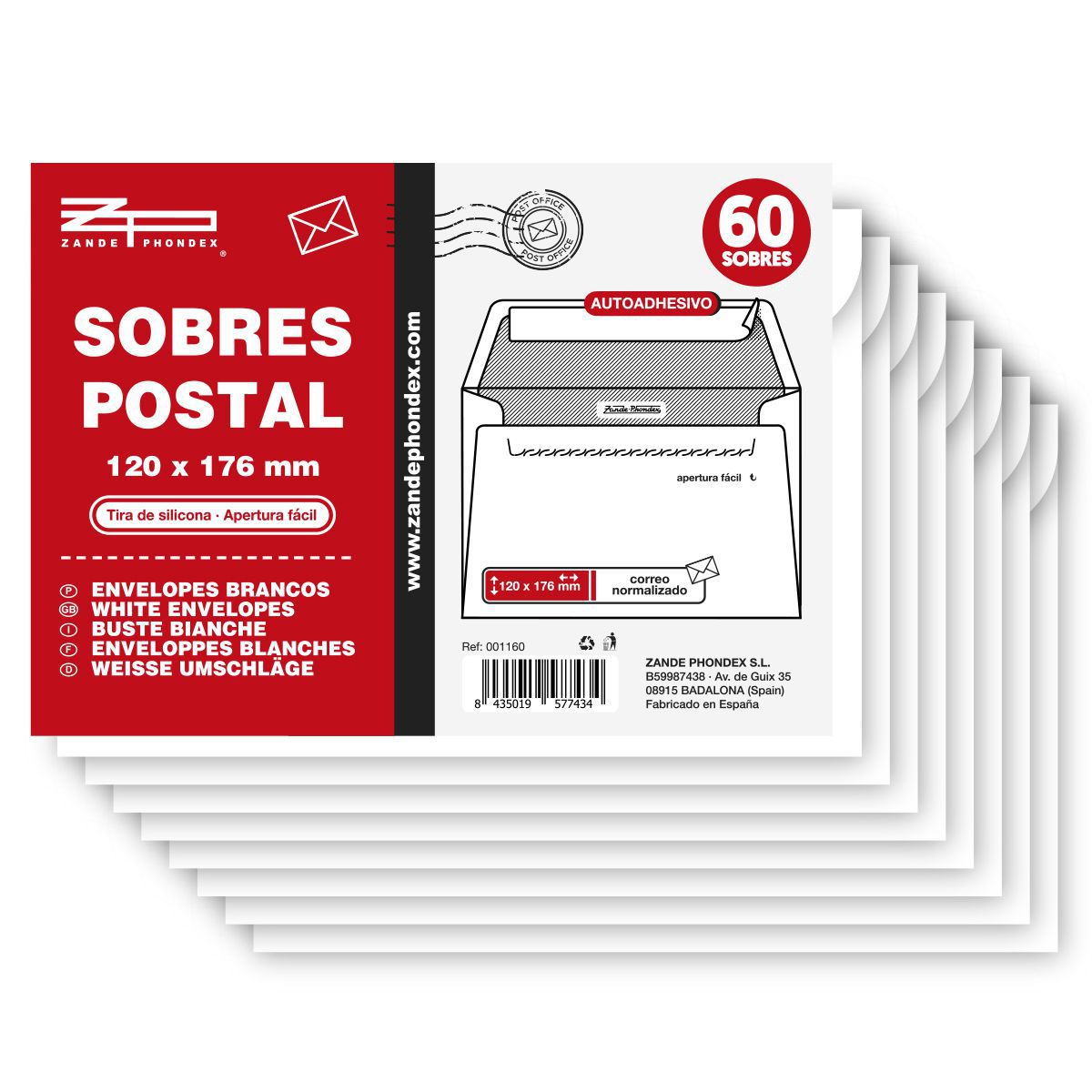 20 sobres 120x176 postal
Code: 001135
Unavailable
Few units
Exhausted
There is no stock for more packaging, you can order single units.
The product is sold out you can't order more.
---
---
---
Technical specifications:

[es] Sobre de tamaño postal comercial 120x176mm color blanco con autoadhesivo para un fácil sellado. Sobres resistentes para todos los envíos, ideales para oficinas. Interior Azul opaco para mantener su correspondencia confidencial. El troquel de cierre proporciona una apertura fácil. Paquete de 20 unidades.
[en] Business postal size envelope 120x176mm white with self-adhesive for easy sealing. Sturdy envelopes for all shipments, ideal for offices. Opaque blue interior to keep your correspondence confidential. The closing die provides an easy opening. Pack of 20 units.
[fr] Enveloppe de format postal professionnel 120x176mm blanche avec autocollant pour une fermeture facile. Enveloppes robustes pour tous les envois, idéales pour les bureaux. Intérieur bleu opaque pour garder votre correspondance confidentielle. La matrice de fermeture permet une ouverture facile. Pack de 20 unités.
[pt] Envelope tamanho postal comercial 120x176mm branco com adesivo para fácil selagem. Envelopes resistentes para todas as remessas, ideais para escritórios. Interior em azul opaco para manter a sua correspondência confidencial. A matriz de fechamento fornece uma abertura fácil. Pacote de 20 unidades.
[it] Busta postale aziendale 120x176mm bianca con autoadesiva per una facile chiusura. Buste robuste per tutte le spedizioni, ideali per uffici. Interno blu opaco per mantenere riservata la tua corrispondenza. Lo stampo di chiusura fornisce un'apertura facile. Confezione da 20 unità.
[de] Briefumschlag in Business-Postgröße 120x176mm weiß mit selbstklebendem Material zum einfachen Versiegeln. Robuste Umschläge für alle Sendungen, ideal für Büros. Undurchsichtiges blaues Interieur, um Ihre Korrespondenz vertraulich zu behandeln. Die Schließmatrize bietet ein einfaches Öffnen. Packung mit 20 Stück.