5 sobres 229x324 folio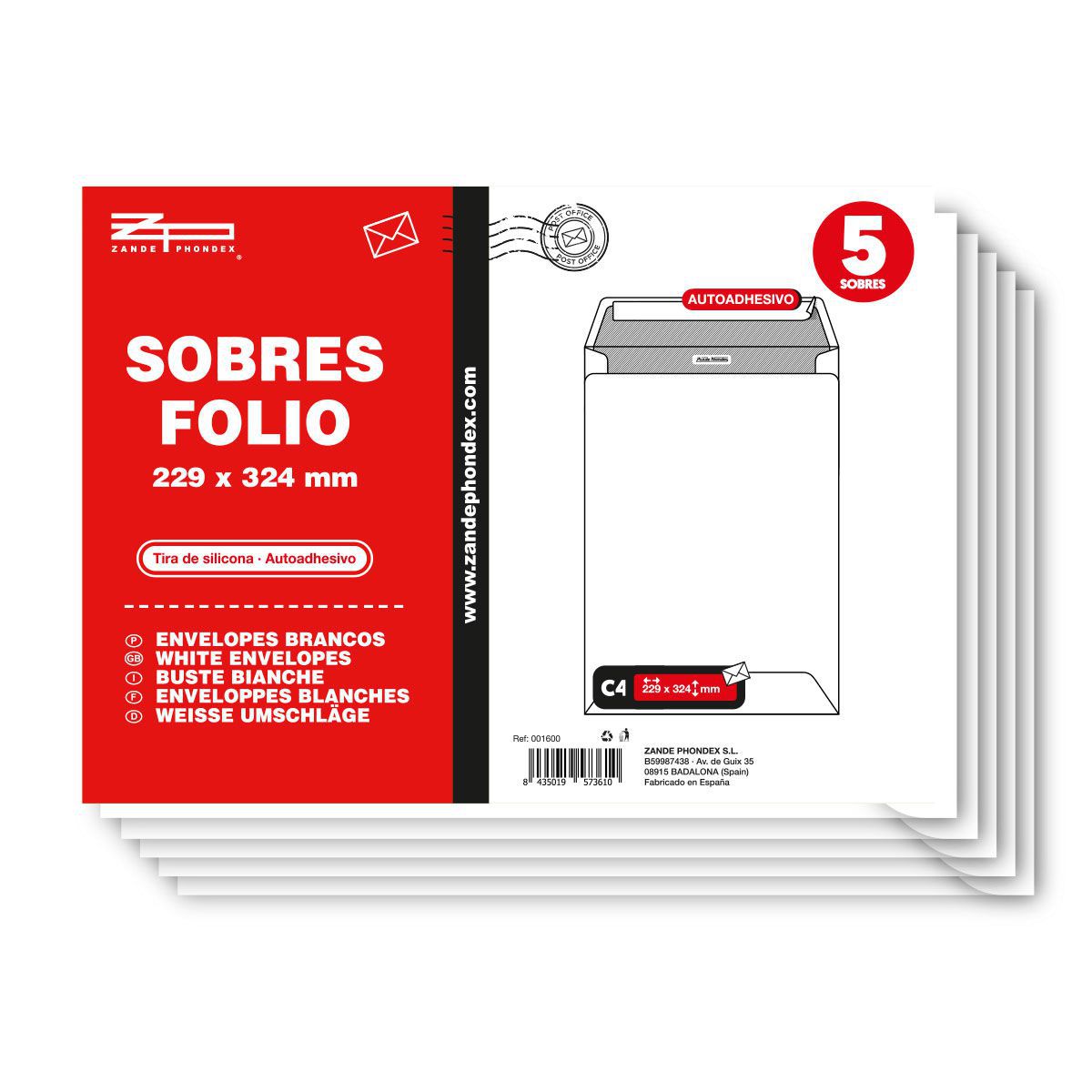 5 sobres 229x324 folio
Code: 001600
Unavailable
Few units
Exhausted
There is no stock for more packaging, you can order single units.
The product is sold out you can't order more.
---
---
---
Technical specifications:

[es] Sobres tamaño folio tamaño 229 x 324 mm. 5 unidades. Fácil de usar con cierre autoadhesivo. Ideal para correspondencia comercial, cartas, folletos etc … Interior azul opaco para mantener la confidencialidad de la correspondencia.
[en] Folio size envelopes size 229 x 324 mm. 5 units. Easy to use with self-adhesive closure. Ideal for business correspondence, letters, brochures etc ... Opaque blue interior to maintain the confidentiality of correspondence.
[fr] Enveloppes au format folio 229 x 324 mm. 5 unités. Facile à utiliser avec fermeture auto-adhésive. Idéal pour la correspondance commerciale, les lettres, brochures etc ... Intérieur bleu opaque pour maintenir la confidentialité de la correspondance.
[pt] Envelopes tamanho folio tamanho 229 x 324 mm. 5 unidades. Fácil de usar com fecho autoadesivo. Ideal para correspondência comercial, cartas, brochuras etc ... Interior em azul opaco para manter a confidencialidade da correspondência.
[it] Buste formato Folio da 229 x 324 mm. 5 unità. Facile da usare con chiusura autoadesiva. Ideale per corrispondenza commerciale, lettere, opuscoli ecc ... Interno blu opaco per mantenere la riservatezza della corrispondenza.
[de] Umschläge in Foliogröße Größe 229 x 324 mm. 5 Einheiten. Einfach mit selbstklebendem Verschluss zu bedienen. Ideal für Geschäftskorrespondenz, Briefe, Broschüren usw. Undurchsichtiges blaues Interieur, um die Vertraulichkeit der Korrespondenz zu gewährleisten.