Permanente extrafino azul/rojo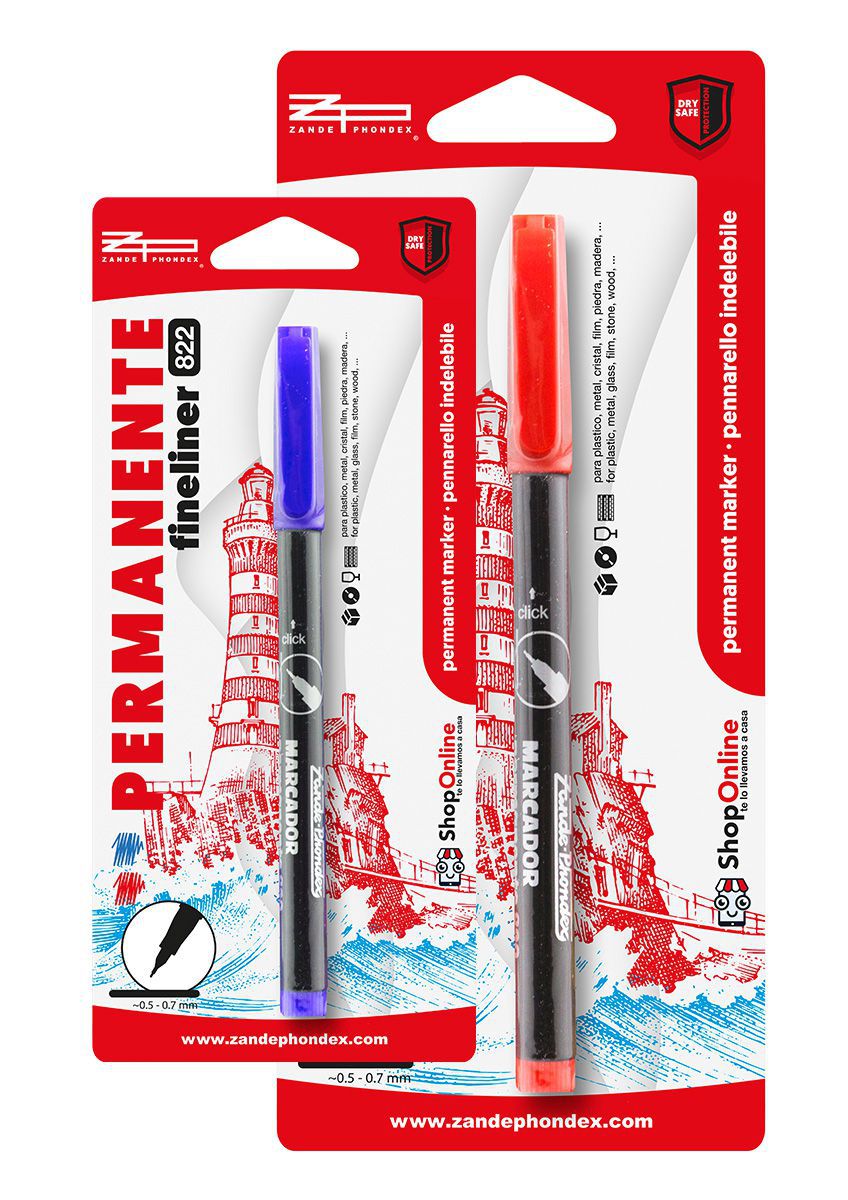 Permanente extrafino azul/rojo
Code: 090822
Unavailable
Few units
Exhausted
There is no stock for more packaging, you can order single units.
The product is sold out you can't order more.
---
---
---
Technical specifications:

[es] Rotulador permanente con punta redonda de metal super fina, con un ancho de linea de 0.5-0.7 mm aprox. tinta permanente. Para una rotulación duradera sobre casi todas las superficies lisas. Tinta resistente al agua de secado rapido.
[en] Permanent marker with a super fine metal round tip, with a line width of 0.5-0.7 mm approx. permanent ink. For durable lettering on almost all smooth surfaces. Quick drying waterproof ink.
[fr] Marqueur permanent avec une pointe ronde en métal super fin, avec une largeur de trait de 0,5-0,7 mm env. encre permanente. Pour un lettrage durable sur presque toutes les surfaces lisses. Encre imperméable à séchage rapide.
[pt] Marcador permanente com ponta redonda de metal super fino, com uma largura de linha de 0,5-0,7 mm aprox. tinta permanente. Para inscrições duradouras em quase todas as superfícies lisas. Tinta à prova d'água de secagem rápida.
[it] Pennarello indelebile con punta tonda in metallo superfine, con una larghezza del tratto di 0,5-0,7 mm circa. inchiostro permanente. Per scritte di lunga durata su quasi tutte le superfici lisce. Inchiostro waterproof ad asciugatura rapida.
[de] Permanenter Marker mit einer superfeinen runden Metallspitze mit einer Linienbreite von ca. 0,5-0,7 mm. permanente Tinte. Für lang anhaltende Beschriftung auf fast allen glatten Oberflächen. Schnelltrocknende wasserfeste Tinte.