Set 4 rotuladores colores jumbo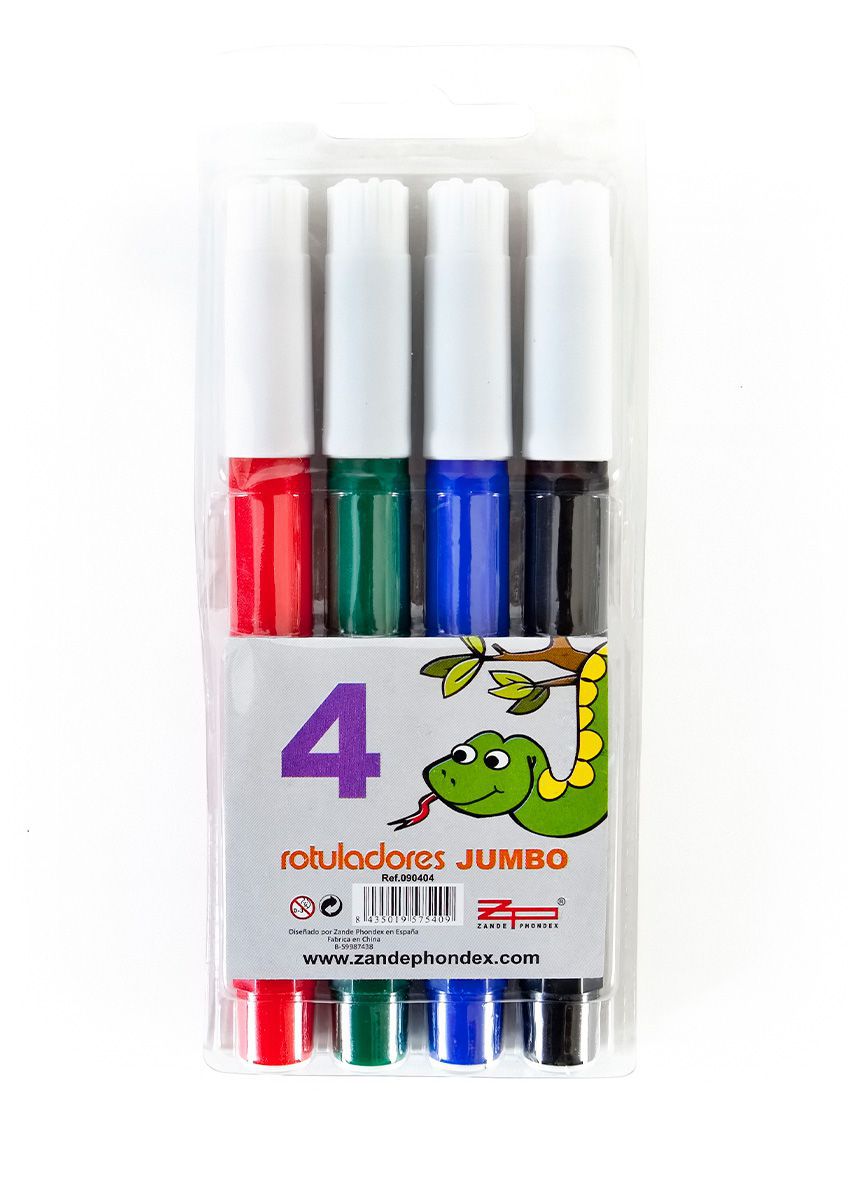 Set 4 rotuladores colores jumbo
Code: 090404
Unavailable
Few units
Exhausted
There is no stock for more packaging, you can order single units.
The product is sold out you can't order more.
---
---
---
Technical specifications:

[es] Marcadores de colores de gran tamaño resistente a la presión. Cuerpo de gran tamaño fácil de manejar diseñado especialmente para las manos de los más pequeños.

[en] Large pressure resistant colored markers. Large, easy-to-handle body specially designed for the hands of little ones.

[fr] Grands marqueurs de couleur résistants à la pression. Corps large et maniable spécialement conçu pour les mains des tout-petits.

[pt] Grandes marcadores coloridos resistentes à pressão. Corpo grande e fácil de manusear especialmente concebido para as mãos dos mais pequenos.

[it] Grandi pennarelli colorati resistenti alla pressione. Corpo grande e maneggevole appositamente progettato per le mani dei più piccoli.

[de] Große druckbeständige farbige Marker. Großer, handlicher Körper speziell für die Hände der Kleinen.