6 sobres 120x176 fluorescentes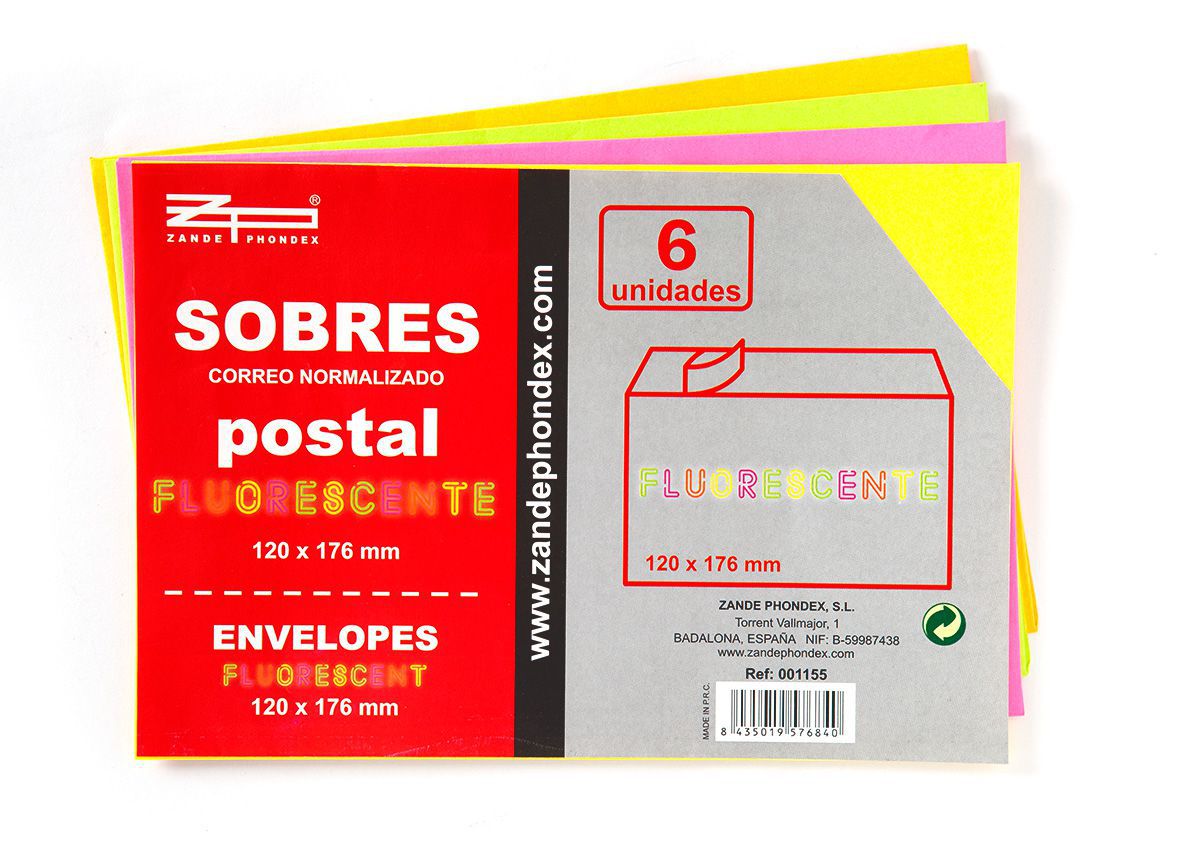 6 sobres 120x176 fluorescentes
Code: 001155
Unavailable
Few units
Exhausted
There is no stock for more packaging, you can order single units.
The product is sold out you can't order more.
---
---
---
Technical specifications:

[es] Sobre de tamaño postal comercial 120x176mm color fluorescente. Sobres resistentes para todos los envíos. Ideal para tarjetas de regalo, notas de agradecimiento, bodas o fiestas de cumpleaños. Paquete de 6 unidades.
[en] Commercial postal size envelope 120x176mm fluorescent color. Sturdy envelopes for all shipments. Ideal for gift cards, thank you notes, weddings or birthday parties. Package of 6 units.
[fr] Enveloppe postale commerciale 120x176mm couleur fluorescente. Enveloppes robustes pour tous les envois. Idéal pour les cartes-cadeaux, les notes de remerciement, les mariages ou les anniversaires. Paquet de 6 unités.
[pt] Envelope de tamanho postal comercial em cor fluorescente de 120x176mm. Envelopes resistentes para todas as remessas. Ideal para cartões de presente, bilhetes de agradecimento, casamentos ou festas de aniversário. Pacote de 6 unidades.
[it] Busta commerciale formato postale 120x176mm colore fluorescente. Buste robuste per tutte le spedizioni. Ideale per carte regalo, biglietti di ringraziamento, matrimoni o feste di compleanno. Confezione da 6 unità.
[de] Kommerzieller Briefumschlag 120x176mm fluoreszierende Farbe. Robuste Umschläge für alle Sendungen. Ideal für Geschenkkarten, Dankesschreiben, Hochzeiten oder Geburtstagsfeiern. Paket von 6 Einheiten.