10 sobres 90x140 color rojo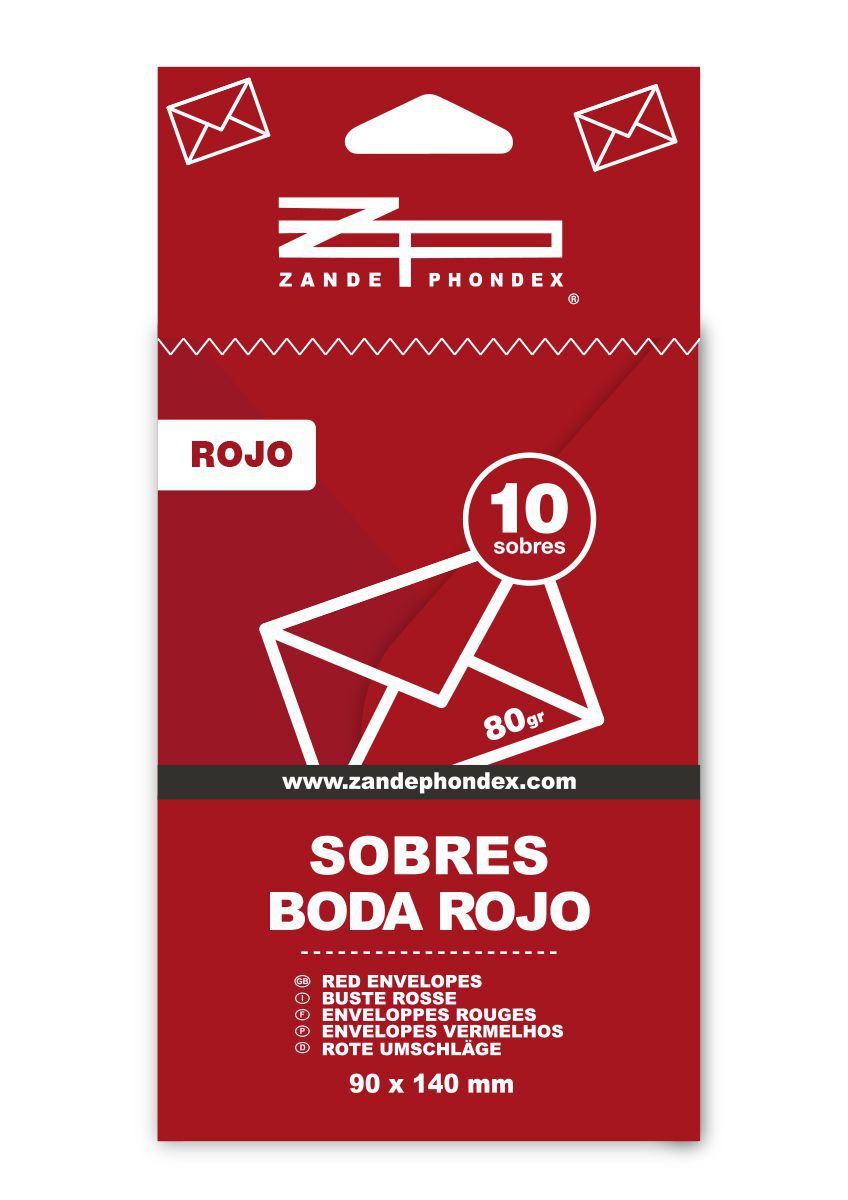 10 sobres 90x140 color rojo
Code: 001211
Unavailable
Few units
Exhausted
There is no stock for more packaging, you can order single units.
The product is sold out you can't order more.
---
---
---
Technical specifications:

[es] Sobre de tamaño comercial 90x140mm de color rojo. Sobres resistentes para todos los envíos. Paquete de 10 unidades.
[en] Commercial size envelope 90x140mm in red. Sturdy envelopes for all shipments. Pack of 10 units.
[fr] Enveloppe de format commercial 90x140mm en rouge. Enveloppes robustes pour tous les envois. Pack de 10 unités.
[pt] Envelope tamanho comercial 90x140mm em vermelho. Envelopes resistentes para todas as remessas. Pacote de 10 unidades.
[it] Busta di dimensioni commerciali 90x140 mm di colore rosso. Buste robuste per tutte le spedizioni. Confezione da 10 unità.
[de] Handelsumschlag 90x140mm in rot. Robuste Umschläge für alle Sendungen. Packung mit 10 Stück.