Sobre burbuja 260x350 6f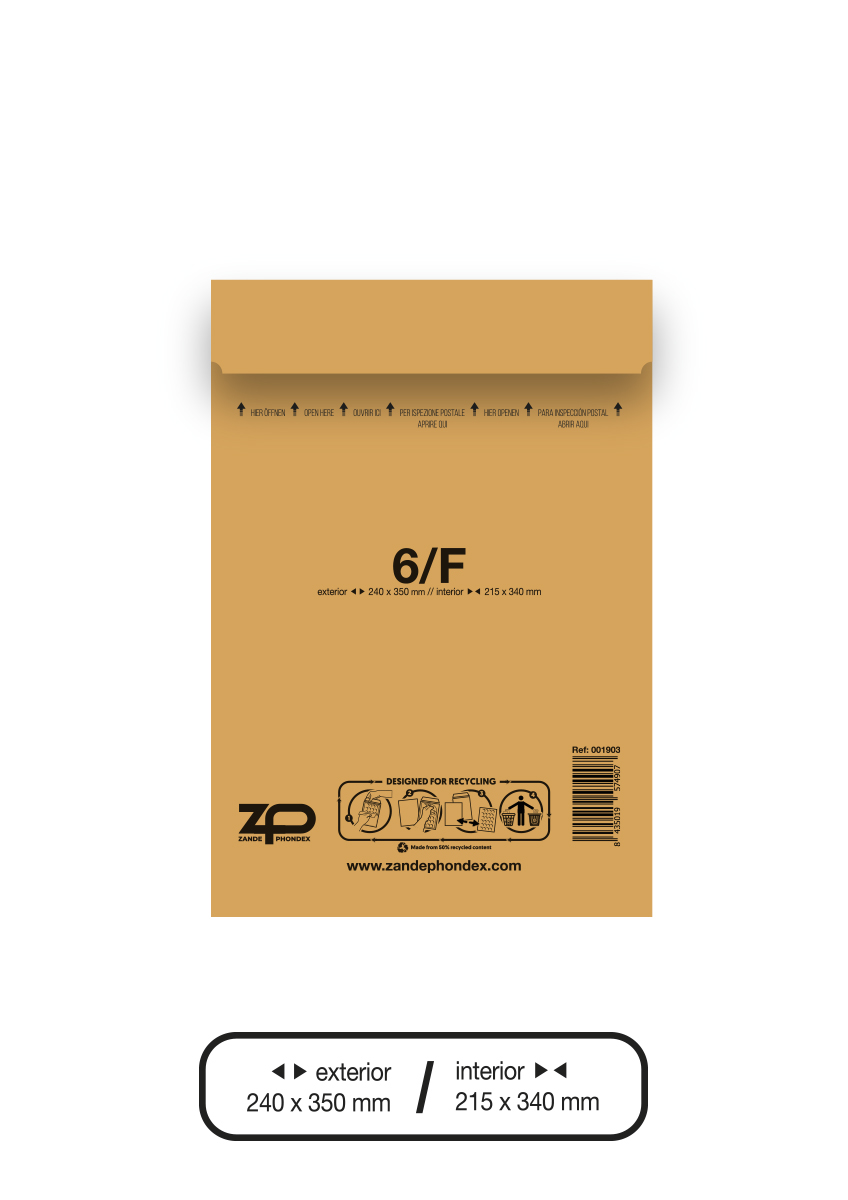 Sobre burbuja 260x350 6f
Code: 001903
Unavailable
Few units
Exhausted
There is no stock for more packaging, you can order single units.
The product is sold out you can't order more.
---
---
---
Technical specifications:

MEDIDA EXTERIOR: 260x350mm
[es] Sobre de papel kraft con interior acolchado de plástico de burbuja. Máxima protección y alta resistencia. Cierre con tira de silicona, seguridad adicional. Protegen con seguridad y eficacia todo tipo de productos durante su envío para que lleguen a su destino en perfecto estado.
[en] Kraft paper envelope with bubble wrap padded interior. Maximum protection and high resistance. Closure with silicone strip, additional security. They safely and effectively protect all types of products during shipment so that they reach their destination in perfect condition.
[fr] Enveloppe en papier kraft avec intérieur rembourré en papier bulle. Protection maximale et haute résistance. Fermeture avec bande de silicone, sécurité supplémentaire. Ils protègent en toute sécurité et efficacement tous les types de produits lors de leur expédition afin qu'ils arrivent à destination en parfait état.
[pt] Envelope de papel Kraft com interior acolchoado de plástico bolha. Máxima proteção e alta resistência. Fecho com tira de silicone, segurança adicional. Eles protegem com segurança e eficácia todos os tipos de produtos durante o seu embarque para que cheguem ao destino em perfeitas condições.
[it] Busta in carta kraft con interno imbottito in pluriball. Massima protezione e alta resistenza. Chiusura con striscia in silicone, ulteriore sicurezza. Proteggono in modo sicuro ed efficace tutti i tipi di prodotti durante la loro spedizione in modo che arrivino a destinazione in perfette condizioni.
[de] Kraftpapierumschlag mit Luftpolsterfolie gepolsterte Innenseite. Maximaler Schutz und hoher Widerstand. Verschluss mit Silikonstreifen, zusätzliche Sicherheit. Sie schützen sicher und effektiv alle Arten von Produkten während des Versands, so dass sie in einwandfreiem Zustand am Bestimmungsort ankommen.