Tijera kids tacto suave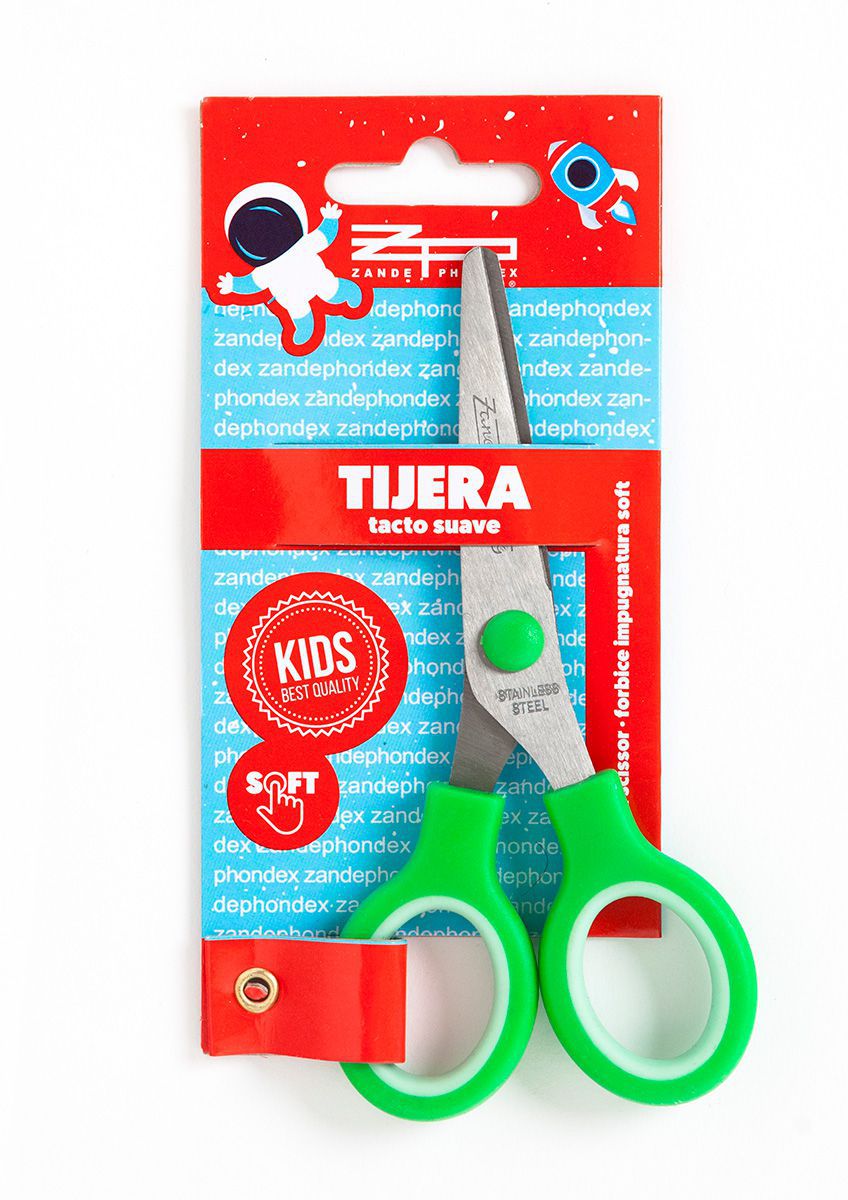 Tijera kids tacto suave
Code: 063012
Unavailable
Few units
Exhausted
There is no stock for more packaging, you can order single units.
The product is sold out you can't order more.
---
---
---
Technical specifications:

[es] Perfectas para niños, tienen un corte de alta calidad. Las tijeras tienen un agarre suave y ergonómico y son muy resistentes y duraderas. Están fabricadas en acero inoxidable y tienen hojas redondeadas. Longitud tijera 14 cm.
[en] Perfect for children, they have a high quality cut. The scissors have a soft and ergonomic grip and are very strong and durable. They are made of stainless steel and have rounded blades. Scissor length 14 cm.
[fr] Parfait pour les enfants, ils ont une coupe de haute qualité. Les ciseaux ont une prise douce et ergonomique et sont très forts et durables. Ils sont en acier inoxydable et ont des lames arrondies. Longueur de ciseaux 14 cm.
[pt] Perfeito para crianças, eles têm um corte de alta qualidade. A tesoura tem um aperto macio e ergonômico e é muito forte e durável. Eles são feitos de aço inoxidável e têm lâminas arredondadas. Comprimento de tesoura 14 cm.
[it] Perfetto per i bambini, hanno un taglio di alta qualità. Le forbici hanno una presa morbida ed ergonomica e sono molto resistenti e durevoli. Sono fatti di acciaio inossidabile e hanno lame arrotondate. Lunghezza della forbice 14 cm.
[de] Perfekt für Kinder, sie haben eine hohe Schnittqualität. Die Schere hat einen weichen und ergonomischen Griff und ist sehr stark und haltbar. Sie sind aus rostfreiem Stahl und haben abgerundete Klingen. Scherenlänge 14 cm.